A poignant image of eight-year-old Boston Marathon bombing victim Martin Richard holding aloft a handmade poster inscribed with the words: "No more hurting people, peace" has emerged.
The little boy was killed as he waited for his runner father to cross the finishing line.
He was one of three people who lost their lives in the explosion, which occurred on Monday.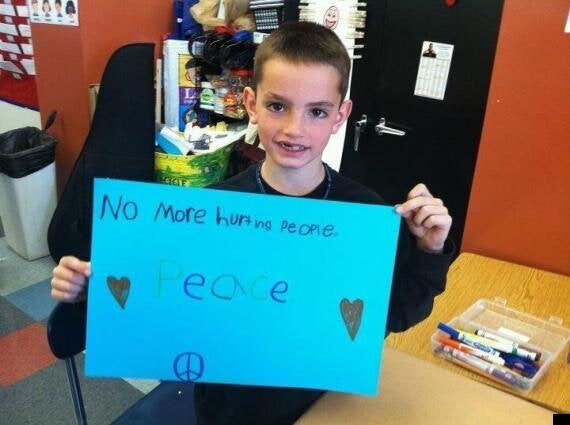 Martin Richard holds up a handmade 'Peace' poster
His six-year-old sister lost her leg in the attack, WHDH reported, while his mother Denise remains critically ill in hospital. It is not clear what the status of his father William is.
"He was the student of our dear friend Rachel Moo. His message resonates powerfully today.

"My prayer is that we all live by Martin's words, paying tribute to his too-brief, but immeasurably valuable life by following his example."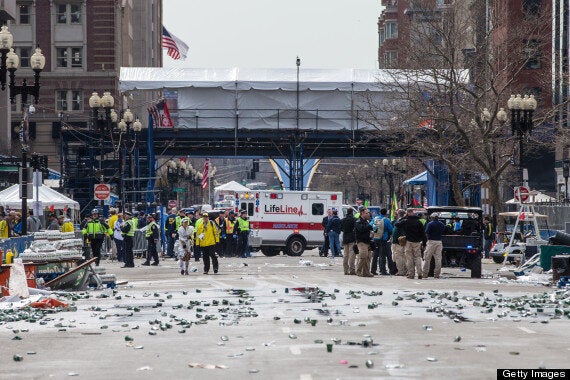 Rescue workers responded to the scene following two explosions on Boylston Street in Boston near the finish line of the Boston Marathon
A candle has been reportedly placed on the stoop of his family's home, while the word "Peace" has been written in chalk on the front walkway.
President Barack Obama confirmed the FBI was investigating the tragedy as an act of terrorism, as it emerged that some 170 people were injured in the explosions.
Mr Obama said: "We will find out who did this. We'll find out why they did this. Any responsible individuals, any responsible groups, will feel the full weight of justice.
"This was a heinous and cowardly act. The FBI is now investigating this as an act of terrorism."
But he added: "The American people refused to be terrorised. What the world saw yesterday in the aftermath of the explosions were stories of heroism and kindness and generosity and love."
Richard DesLauriers, the special agent in charge of the Boston FBI office, told a press conference: "This will be a worldwide investigation. We will go to the ends of the earth to find the subject or subjects responsible for this despicable crime.
"Our mission is clear - to bring to justice those responsible for the marathon bombing," he added.
"This remains a very active investigation, our ongoing investigation in various locations throughout the area goes on.
"However, there are no known additional threats. We continue to interview various witnesses and process the crime scene, which could take some time."
He said the FBI had received "voluminous" tip-offs over the last 18 hours.
Scores of victims were hurt, many suffering shrapnel wounds, in the two explosions, which were caused by bombs believed to be stashed in bins nearby.
It is also understood the explosive devices were made of pressure cookers packed with metal and ball bearings.
Massachusetts General Hospital said "several amputations" had to be performed on survivors.
Horrifying images of injured spectators and blood-spattered pavements were caught as television cameras broadcast footage of the explosions.
Tim Davey, of Richmond, Virginia, was with his wife, Lisa, and children near a medical tent that had been set up to care for fatigued runners when the injured began arriving.
"They just started bringing people in with no limbs," he said.
There were no immediate claims of responsibility for the attack, the most serious in the US since the 9/11 atrocity.
Betty Delorey, who lives nearby to Martin's family home, told reporters Martin loved to climb the neighbourhood trees and hop the fence outside his home.
His father, Bill, is the director of a local community group, while his mother Denise works at the Neighbourhood House Charter School.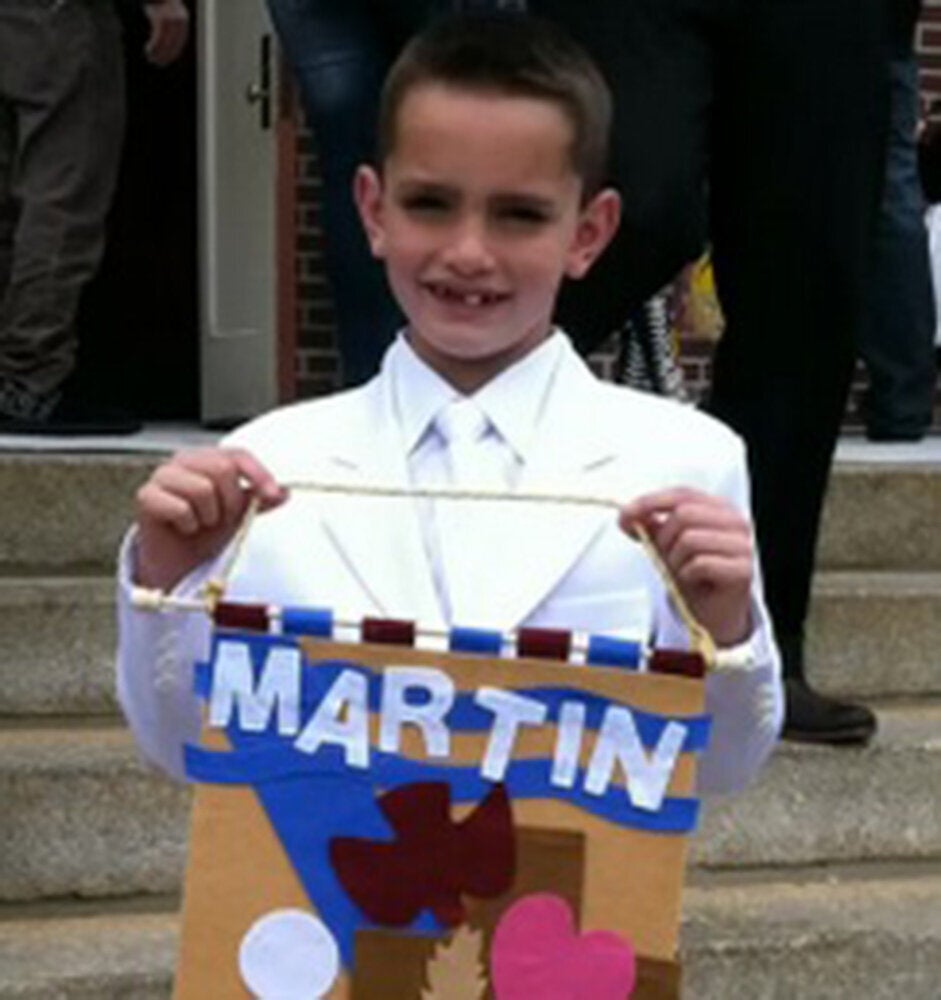 Martin Richard, killed in Boston Marathon blast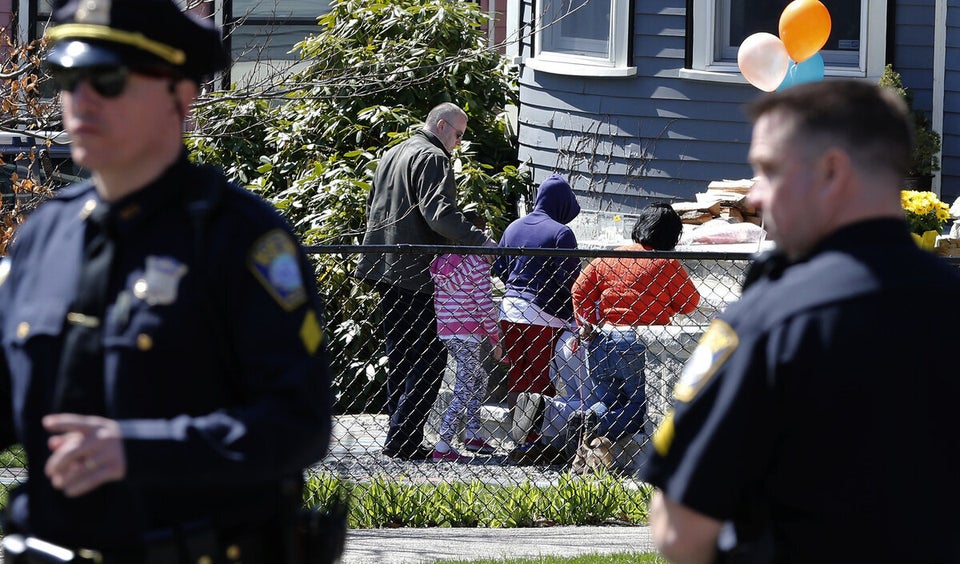 Boston Deals With Aftermath Of Marathon
Related