The last time Lara Pulver removed her clothes, to show Sherlock Holmes who was boss (the whip helped), the Broadcasting Standards Council had to go and have a lie-down.
So when Pulver warns us that her new show is "extremely bold, it's no 'Downton Abbey'", we should probably feel duly warned. The 'Spooks' star plays Clarice Orsini in David Goyer's new ball-busting, brain-aching TV epic 'Da Vinci's Demons' which, according to Pulver, contains "sex, violence, religion, philosophy, it's all there".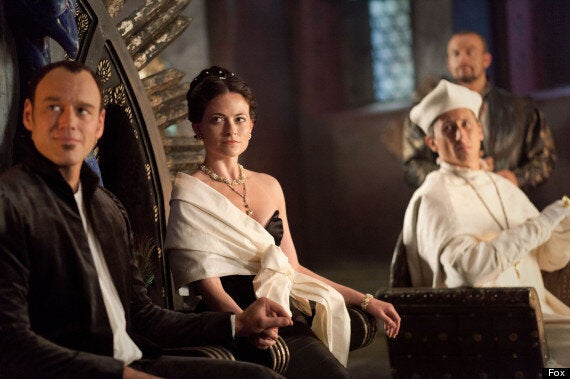 Lara Pulver stars in David Goyer's 'Da Vinci's Demons'
With breakthrough star Tom Riley in the title role, and a roll-call including such names as Hugh Bonneville and Laura Haddock, Goyer (writer of Christopher Nolan's 'Batman' trilogy and the forthcoming Superman reboot, 'Man of Steel') has created a world set in the Renaissance of Florence, following the story of the young Leonardo Da Vinci, with the city's battle with Rome throwing up a florid backdrop.
As for her character Clarice Orsini, Pulver describes her thus: "A devoted wife, she loves and supports her husband to the nth degree, she's an all, confidante and to a certain degree the power behind the throne. She's an all-round good egg."
With the huge and diverse cast, all decked out in Renaissance punk costumes, swords flashing and clothes dropping to the floor, 'Da Vinci's Demons' sounds as though it may appeal to the same huge fanbase currently clamouring for 'Game of Thrones'.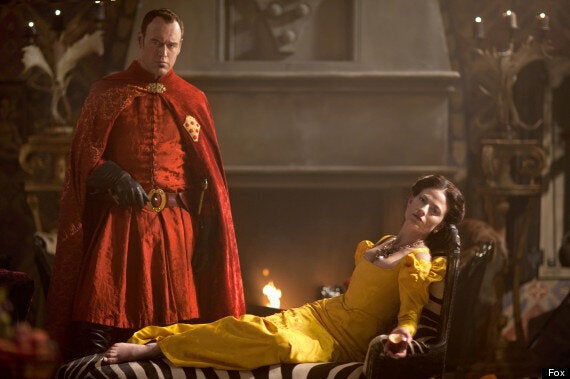 "Sex, religion, violence, philosophy, it's all there," says Pulver. "It's no Downton Abbey"
Pulver agrees with the similar sensibility, and explains, "The show is based on history, but David (Goyer) has allowed for us to have huge dramatic licence, and challenge what we think we know.
"We found out recently there were 13,000 pages of Leonardo Da Vinci's drawings, journals, and 6,000 have disappeared, so there's history still to be written, facts to be challenged.
"So it's not a historical drama, it's a fantasy, which allows us to play powerful strong women, fighting for their city and what they believe in, and also dealing with situations of that time, whether it be mistresses, other lovers..."
Gentlefolk of the BSC, you can't say you haven't been warned...
Da Vinci's Demons starts on Friday 19 April at 10pm on FOX. Watch the trailer below...