Three men were ejected from an annual cultural festival in Saudi Arabia after religious police apparently deemed them "too handsome".
The men were attending the Janadriyah Festival as delegates for a stand promoting the UAE when the incident occurred.
According to Elaph newspaper: "A festival official said the three Emiratis were taken out on the ground they were too handsome and that the Commission members feared female visitors would fall for them."
The Emirati men were appearing at the UAE stand at Saudi Arabia's annual Janadriyah festival (file picture)
It added that urgent measures were taken to deport the men back to Abu Dhabi.
A spokesman for the UAE delegation issued a statement confirming: "Her visit to the UAE stand was a coincidence as it was not included in the programme which we had already provided to the festival's management."
Now we haven't seen the chaps in question, but the whole incident reminds us of someone who previously lamented: "I'm pretty sure there's a lot more to life than being really, really ridiculously good-looking."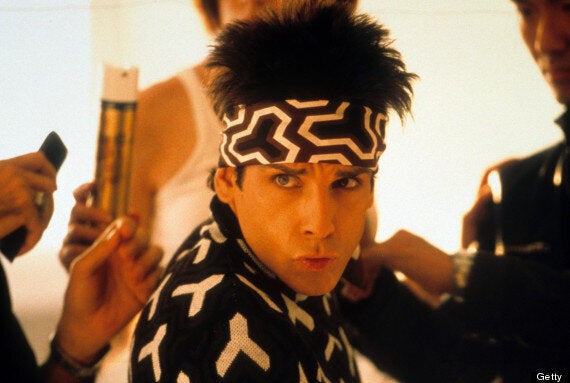 'There must be more to life than being really, really ridiculously good-looking': Derek Zoolander
Related