It looks like the ice between Madonna and the Malawi government shows no sign of thawing.
The singer, who previously founded a charity in the African country and adopted two children from there, son David and daughter Mercy, has spoken out to defend herself from accusations of "diva behaviour" by the Malawi government.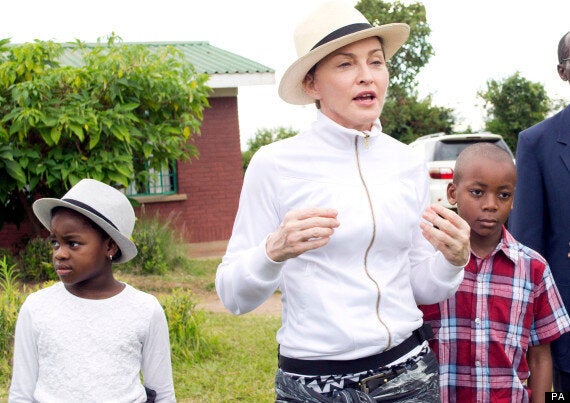 Madonna with her two children, Mercy and David, adopted from Malawi
The statement from the President's office described Madonna as "a musician who desperately thinks she must generate recognition by bullying state officials instead of playing decent music on the stage"... who wants officials to "roll out a red carpet and blast the 21-gun salute in her honour" and "thinks she deserves to be revered with state grandeur".
In a twist to the story several days ago, the country's President Joyce Banda sought to disassociate herself from the accusations levelled against Madonna. The Independent reports that she was furious that the statement had been made by her office without her knowledge or consent.... but she still won't be apologising to Madonna.
Last year, Mrs Banda told the Telegraph... "Madonna came to Malawi to build a school, an academy like the one Oprah (Winfrey) build in South Africa, but she changed her mind."
At the end of last year, it was reported that Madonna's Raising Malawi organisation had built ten schools in different locations across the country, responsible for the education of more than 4,000 children.
WATCH ABOVE: Madonna Speaks Out To Defend Herself.