Police are releasing further CCTV images of Fiona Anderson, a heavily pregnant woman who fell to her death before her three young children were found dead.
Detectives said they have so far received a "positive response" from local people after yesterday releasing CCTV footage of Fiona Anderson walking around Lowestoft, Suffolk, holding a teddy bear.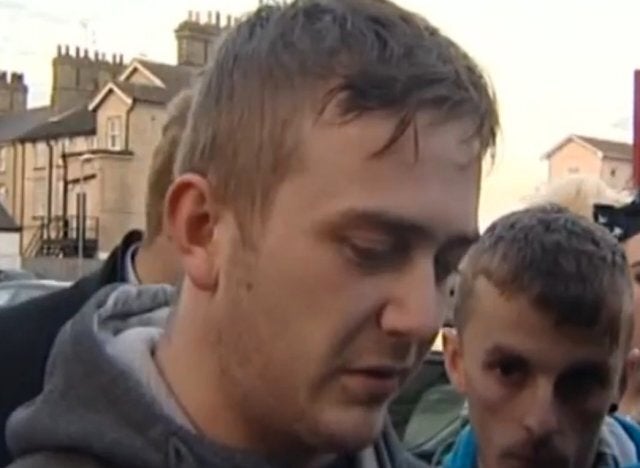 Craig McKelland, Anderson's boyfriend
The 23-year-old suffered fatal head injuries at a multi-storey car park on Monday morning, with officers investigating the incident later finding the children - named by neighbours as Levina, three, Addy, two, and 11-month-old baby Kyden - at their home in London Road South in the town.
Police said 13 people have come forward to say they had seen Ms Anderson walking in Lowestoft on the morning of April 15 since the release of footage yesterday.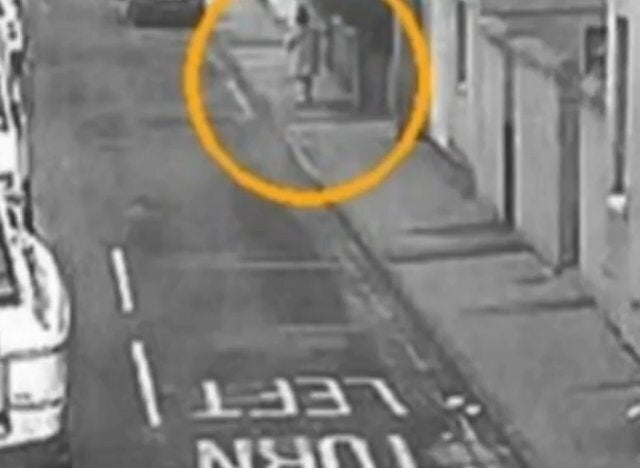 CCTV of Ms Anderson has been released by police
The new images are described as sharper and show Ms Anderson wearing a long white coat and black shoes. She has long dark hair and is visibly pregnant.
The images were captured outside the Fyffe Centre on Belvedere Road at around 6.20am on Monday.
Approximately five minutes earlier, she was captured on CCTV walking up Grosvenor Road towards Kirkley Rise.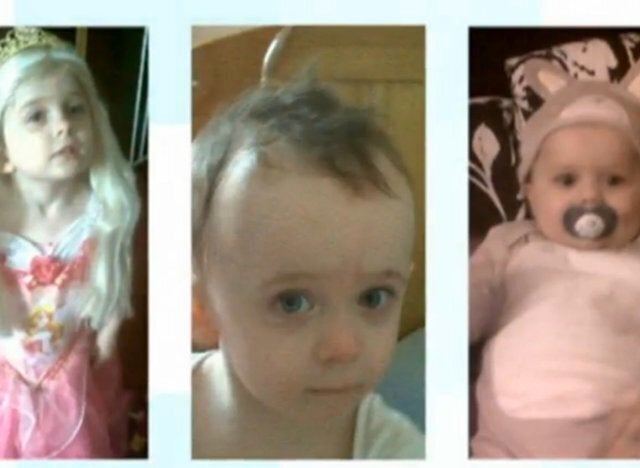 Three children were found dead
A further image released yesterday showed her entering the multi-storey car park on Gordon Road at about 7.55am.
In between these times, at 6.55am, Ms Anderson was seen close to the Denes High School on Yarmouth Road, where she is seen walking towards the town centre.
Detective Superintendent John Brocklebank said: "I would like to thank the media for publishing these CCTV images, which have encouraged people to come forward. We will be speaking in detail to all these people, to see if they can help us piece together Fiona's final movements.
"I hope these new images will give people a better idea of Fiona's appearance - and result in more information from the local community about Fiona's whereabouts in the hours before she died.
"She was seen walking in locations both north and south of the bridge in Lowestoft. If anyone saw her or spoke to her, I would urge them to get in touch."
Yesterday, police released a statement from Ms Anderson's family, in which her mother Kerry, father Michael and sisters, Claire and Laura, said she "cared passionately" but had suffered with mental illness from a young age.
They said: "Fiona was a beautiful, intelligent girl and a loving and caring person, but she had suffered from mental illness since she was young and we believe she was driven to her actions yesterday.
"This was not our Fiona - she was not herself. She cared passionately about others but often brought stress on herself by caring too much. She was gentle but ended up under too much pressure.
"We wish more had been done to recognise her mental health problems, which could be masked by her intelligence and creativity."
Post-mortem examinations have failed to ascertain how the children died and further tests will be carried out, police said.
It emerged last night that officers spoke to Ms Anderson shortly before her body was found.
They visited her home in the early hours of Monday morning after receiving reports the father of her children, Craig McLelland, had been stabbed by a man nearby.
Officers spoke to her via an intercom system but were refused entry.
Mr McLelland has since told police that the attack did not take place and he was wounded in Ms Anderson's home.
A police spokesman said they were contacted at 8pm on Sunday to reports of a man having been stabbed.
The spokesman said officers were later refused entry.
The case has been referred to the Independent Police Complaints Commission (IPCC).
Neighbours said Ms Anderson was eight months pregnant with a baby girl she had planned on calling Evalie.
Witnesses have reported that she dropped off her house keys at the Fyffe centre homeless shelter where she believed Mr McLelland was staying.
Mr McLelland wept yesterday as he left flowers outside the home where his children were found.
Neighbours and friends said he and Ms Anderson had separated recently and that she was depressed, had asked social services for help and was worried they would take her children away.
Neighbour and friend Megan Smith, 19, said that Ms Anderson had split up with her boyfriend the night before the tragedy.
Ms Smith said: "She was crying out for help because she was depressed, she couldn't cope.
"She was a lovely, bubbly person, she kept herself to herself, she did the best by her kids, her kids didn't want for anything."
But others in the neighbourhood claimed the break-up had happened two weeks previously after Mr McLelland started a new relationship.
Neighbour Nicola Lewis, 19, said Ms Anderson had "called the woman out" on Facebook but the post was later deleted.
In Facebook updates made the night before she and the children were found dead, Ms Anderson posted pictures of all her children.
The last post she made showed an ultrasound scan of the baby she was expecting.