The trailer for The Stone Roses documentary film, 'Made Of Stone', has been unveiled.
Shane Meadows' documentary on the return of the iconic nineties band features unseen archive footage and follows the band as they announce their reunion, rehearse for their first tour in more than 15 years and play three sell-out homecoming gigs at Manchester's Heaton Park.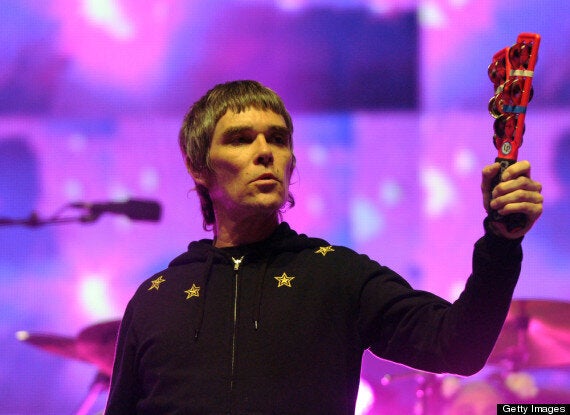 The quartet, often hailed as the inspiration for a generation of bands, fell apart 16 years ago and fans had all but given up on a reconciliation.
But after burying the hatchet last year, the band behind 'Fool's Gold' and 'She Bangs The Drums' made a triumphant return to the stage in 2012.
The Mancunian act - fronted by singer Ian Brown - are still revered for their first self-titled album, recognised as one of the greatest rock debuts.
The group have been cited as an inspiration by acts such as Oasis and Kasabian, but despite continuing interest in their music, rumours of a reunion were repeatedly quashed over the years.
Brown and John Squire did not speak for well over a decade following the split.
However, last year the group - which also features bassist Gary "Mani" Mounfield and drummer Alan "Reni" Wren - revealed they had eventually been brought together by the funeral of Mani's mum and had already been in rehearsals.
Their Heaton Park gigs sold 210,000 tickets in less than an hour, to become the fastest selling shows in the UK.
The Stone Roses: Made of Stone is released in the UK on Wednesday 5 June.
Popular in the Community