Boston police have linked the marathon bombings to explosions and gunfire in Watertown and at MIT, where a police officer was killed, saying one suspect is dead and another still at large.
A police spokesman described the man they were looking as a "terrorist", of Caucasian descent with curly brown hair, adding that he was armed and dangerous. Police have warned residents to stay in their homes.
Officials said the streets were now in lockdown as they searched for the man who was first pictured in CCTV from the Boston Marathon wearing a white hat. They refused to name either suspect.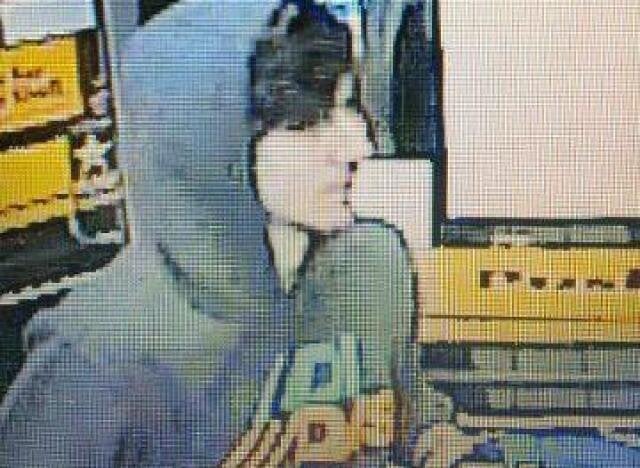 The suspect was seen at a 7/11 in Cambridge last night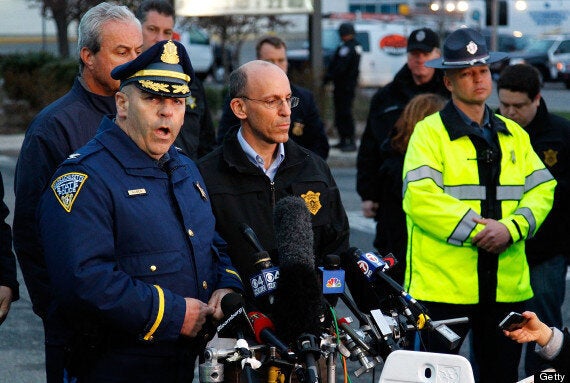 Boston Police Commissioner Edward Davis speaks during a media briefing in the parking lot of the Watertown Mall
Explosions and gunfire were first heard in Watertown, about six miles from Boston city centre, in the early hours of Friday morning.
Officials from the FBI and the Homeland Security were seen in the area after a police officer at Massachusetts Institute of Technology suffered "multiple injuries" and died in hospital.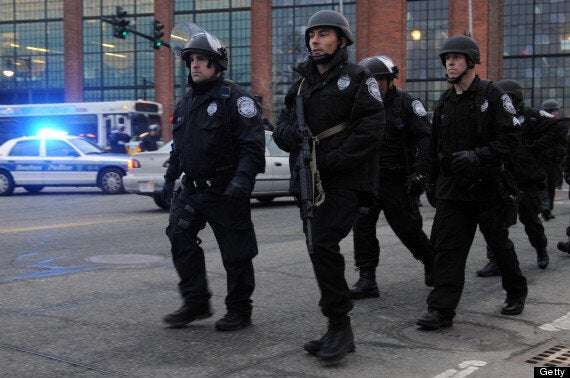 Police on School and Walnut Street on April 19, 2013 in Watertown, Massachusetts
The two suspects were then involved in an armed carjacking. The victim of the carjacking was reportedly held in the car for 30 minutes as the car drove across town.
As police chased the vehicle, explosive devices were reportedly thrown from the car and a shootout followed in which another officer was badly injured and the other suspect killed.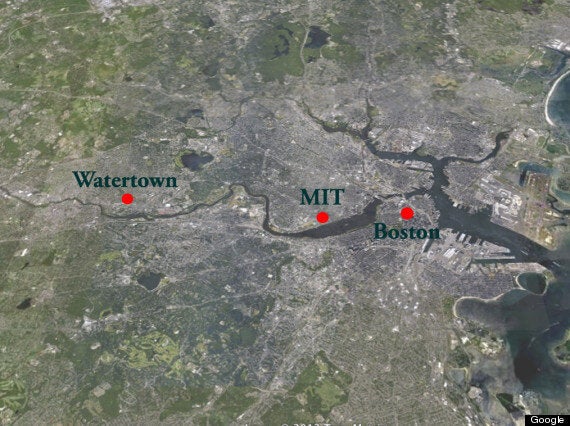 Police have said the suspect still at large is "armed and extremely dangerous."
"He is a terrorist and wants to kill people" one official said.
MIT tweeted that a suspicious package had been found and stressed that students should stay inside.