Police have placed areas of Boston and surrounding towns including Waterdown in total lockdown as they search for the second suspect believed to have committed the marathon bombings.
In the most recent statement, police said: "If you are waiting at a bus stop or a subway station, please go home, we don't want anyone congregating in public places. This is a safety measure. Go home, stay indoors. We are asking all business to close."
"This situation is grave," an officer said, "we are here to protect public safety in these neighborhoods."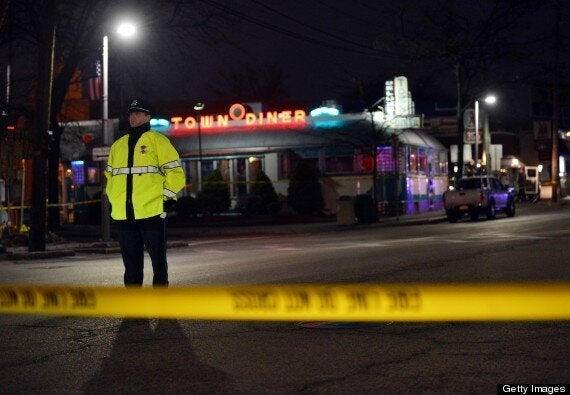 An officer mans a closed off neighbourhood amid the search for the second Boston bombing suspect
The Boston Police Department continued issuing warnings to residents early on Friday morning to stay indoors and not answer doors unless to identified officers.
No vehicle traffic is going to be allowed to travel in and out of Watertown, and all public transport in Boston and surrounding areas has been shut down, with no buses or subway running.
Harvard University and Boston's MIT are both closed and students have been advised to stay at home.
MIT said in a statement: "While the circumstances around the officer's death remain the subject of an active investigation, what is certain is that the officer gave his life to defend the peace of our campus.
"His sacrifice will never be forgotten by the Institute. We are thinking now of his family, and our hearts are heavy.
"In consultation with faculty chair Sam Allen, we have decided to cancel classes today (Friday). All employees are encouraged to use their best judgment about whether they are prepared to come in to work today: any absence today will be considered excused."