The Boston bombings suspects Dzhokhar Tsarnaev and his brother Tamerlan Tsarnaev were snapped by runners and spectators strolling around the marathon both prior and during the attacks.
One of the pictures appears to show 19-year-old Dzhokhar, who is still at large, only yards from Martin Richard, an eight-year-old boy who was killed in the explosion.
Martin's mother Denise Richard is still critically ill in hospital, while Martin's six-year-old sister lost a leg in the attacks.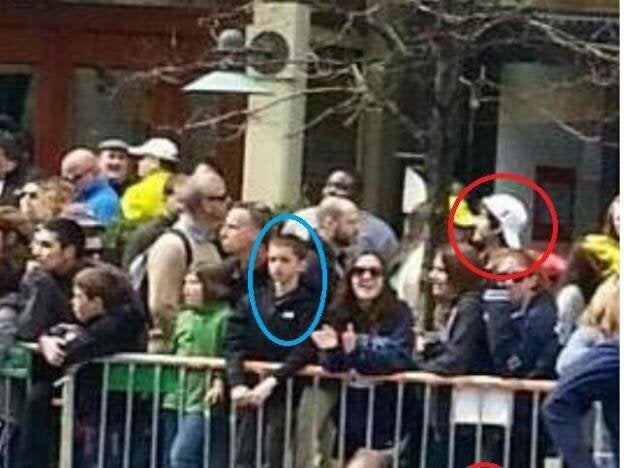 A photo circulating on social networks appears to show Dzhokhar close to the Richard family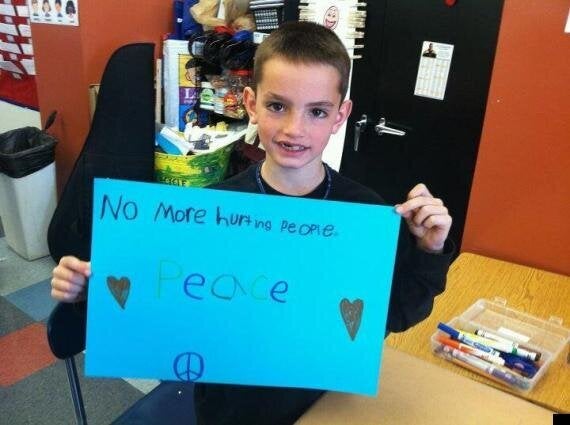 Martin Richard holds up a handmade 'Peace' poster. He was killed in the attacks
The below picture was taken by runner David Green, who had just completed his first Boston Marathon, when he took this picture just after the two explosions had gone off.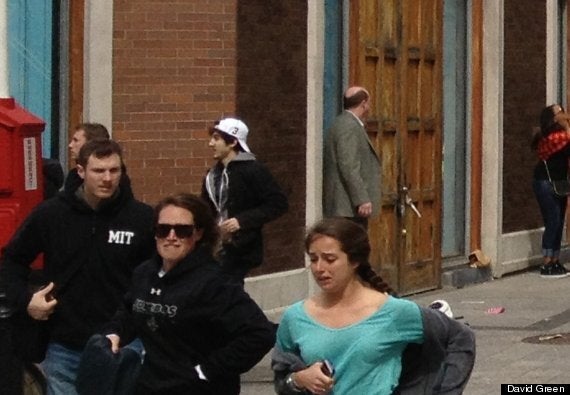 Dzhokhar is still at large
Green gave the photo to the FBI after he posted it on Facebook and his friends began to notice the similarity to a picture of the suspects released by officials.
Medical student Dzhokhar (in the white hat) is said to be "armed and dangerous." His older brother Tamerlan was killed following a police shootout earlier on Friday. A social media profile on Russian 'Facebook' site VKontakte lists him as Djohar Tsarnaev, living in Boston. He is listed as having attended school in Makhachkala, in the Republic of Dagestan, between 1999 and 2001, and now attending Cambridge Ringe & Latin School.
Dagestan is in the North Caucasus, on the border of Chechnya.
Most of the posts written by Dzhokhar Tsarnaev himself are jokes. He has several references to Chechnya on the profile, and lists his "world view" as Islam and his "personal priority" as career and money.
His brother Tamerlan died "from more than gunshot wounds" and suffered multiple injuries, according to reports from the hospital at which he was treated.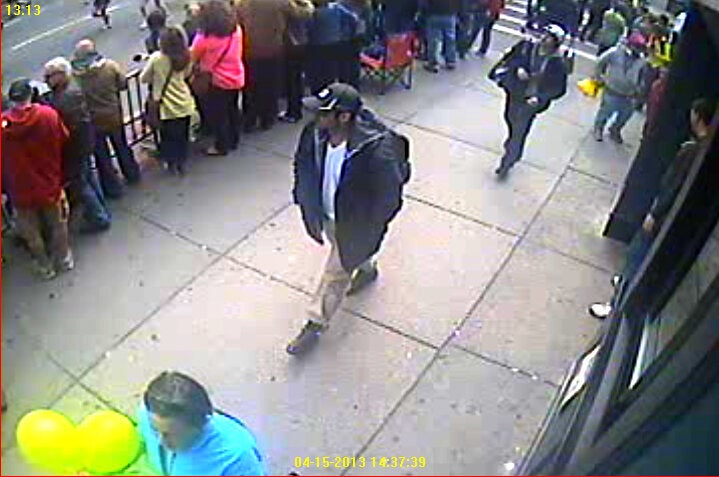 Boston Marathon Bombing Suspects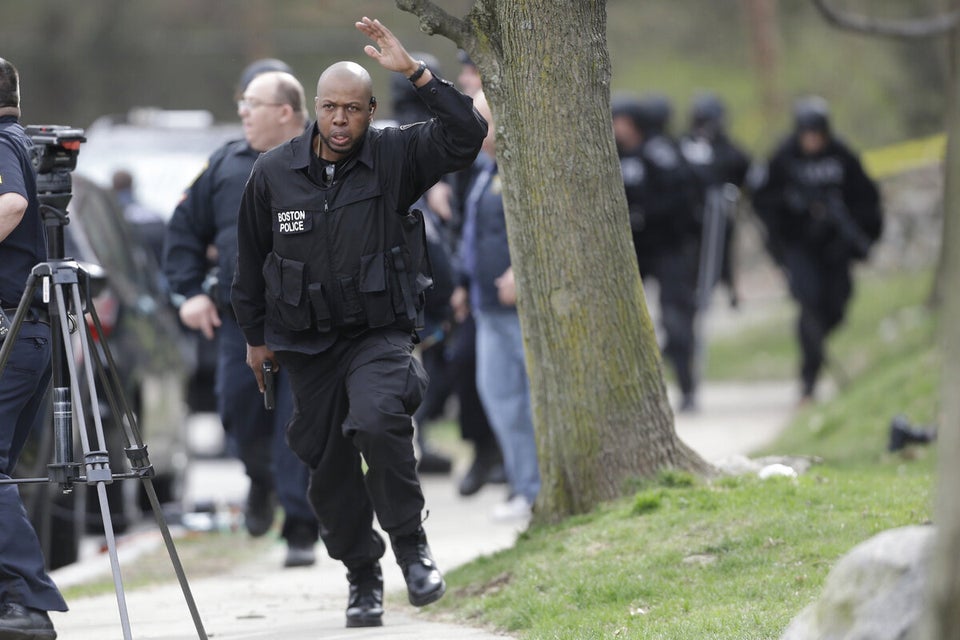 Police Search For Suspects In Watertown, Massachusetts, Following Reports Of Explosions