Helen Flanagan was on typically ditzy form as she appeared on last night's 'Celebrity Juice', suffering from an epic Geography fail when Keith Lemon put her 'skills' to the test.
The former 'Corrie' star was asked by the madcap host to pick out where Australia was on a globe, which shouldn't have been too difficult considering she spent nearly three weeks in the Aussie outback for 'I'm A Celebrity... Get Me Out Of Here!'.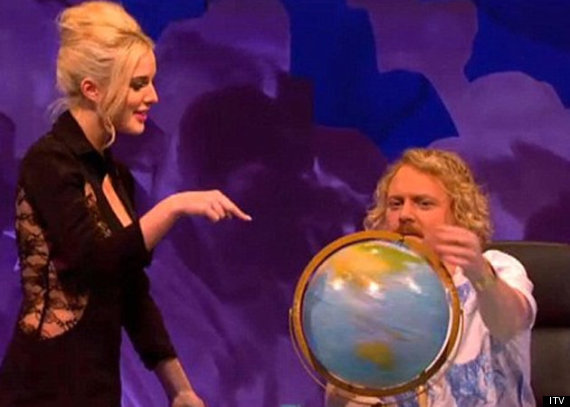 She even said: "Australia is like literally 24 hours away from the UK."
However, despite Kelly Brook offering clues to a puzzled H-Flan that it was in the southern hemisphere, she eventually put her finger on Russia.
D'oh!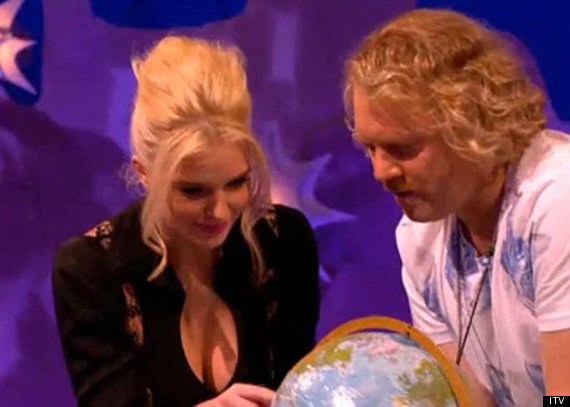 Helen has previously admitted she is riled by her perceived 'ditzy' image.
She told Love It magazine earlier this year: "Scott (Sinclair, her boyfriend) gets annoyed when people say I'm stupid because he knows I'm not.
"People think that if you do sexy modelling, you're a bimbo or promiscuous - and I'm neither. I really, really want to finish my studies.I think it's so cool when girls are at school trying to do well and striving for the best job."
Helen's latest gaffe comes after her admission that she once had a whole hotel evacuated because she believed there was a murderer under her bed. It turned out it was just a reflection.
It is still, without doubt, our favourite celeb story of the year.

LIKE US ON FACEBOOK | FOLLOW US ON TWITTER