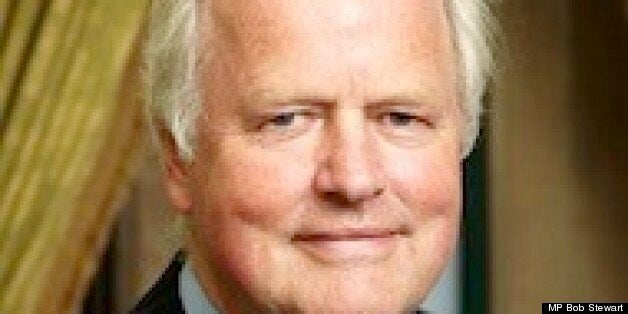 A former Army officer turned Tory MP said someone at the Ministry of Defence must be "smoking a lot of dope" after the department proposed plans to increase the size of the reserve forces at the expense of regular troops.
Colonel Bob Stewart, who commanded United Nations forces in Bosnia, said it was foolhardy to believe part-time soldiers would be able to turn out in the required numbers.
The Territorial Army will play a greater role in British armed forces in future years as the regular Army is cut from 102,000 to 82,000 and reservist numbers doubled to 30,000.
The Ministry of Defence (MoD) said £1.8 billion would be spent in training, equipment and support for the reserves.
But Mr Stewart, who will lead a debate in Parliament on the issue on Tuesday, warned the plans were an attempt to "get an army on the cheap" and only a fraction of reservists would be able to serve on the front line.
He said some TA soldiers would be unable to deploy simply because it was "inconvenient" for them, others would be prevented by domestic or work pressures.
"The government, my government, is trying to get as inexpensive an army as possible ... an army on the cheap.
"But it will be an army that can't do anything because we won't get them, the TA might not actually be there on the day unless it is total war.
"If it is something like Iraq or Afghanistan, the (deployment) figures are much less."
He said the MoD had refused to give estimates for the number of reservists who would be able to deploy at a given time.
"Wives do not want their husbands to go, mums and dads don't want their kids to go, businesses don't want to lose a vital worker," he said.
"The man himself might not want to go because it is inconvenient for him."
He said some TA soldiers liked the role "for the money and fun" but "don't want to go out and run the risks" associated with combat.
Full-time soldiers were needed to guarantee the strength of the military, Mr Stewart said, but "the British Army now has fewer infantry battalions than the small county of Cheshire raised in the First World War".
He added "someone at the MoD is smoking a lot of dope" to believe that 30,000 reserve troops would be able to deploy.
A MoD spokesman said: "Territorial Army numbers continue to rise as we seek to grow the Army Reserve to a trained strength of 30,000 by 2018.
"We know this is a challenge which is why we have invested a further £1.8 billon in training, support and equipment for the reserves over the next ten years. The forthcoming White Paper will help increase recruitment numbers and clarify the benefits to employers and reservists alike.