The most anticipated sexual encounter since the one that led to the "Royal Baby" has failed to materialise as a female panda in Edinburgh decided she just wasn't in the mood.
Despite showing "all the correct behaviours" and with a horny male panda, Yang Guang, on standby, it was decided that Tian Tian was "not be conducive to mating".
Disappointed specialists at Edinburgh Zoo instead opted for artificial insemination, standing in for a presumably even more disappointed Yang Guang.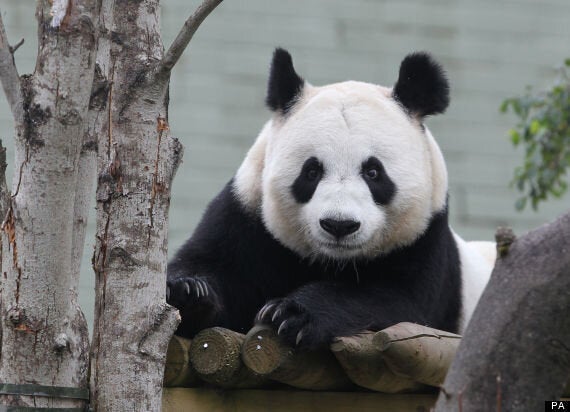 Pandas are notoriously hard to get to mate
A spokesperson for Edinburgh Zoo said: "Yang Guang had been interested and shown consistently encouraging behaviour.
"However based on his many years' experience, our Chinese colleague Professor Wang felt that although Tian Tian had displayed all of the correct behaviours, she had also displayed signs that told him she would not be conducive to mating.
"Both pandas and humans are sleeping today after an intensive week and there is unfortunately no one available for further comment. The procedures went very much to plan and giant pandas are both well, but will be off show until Tuesday."
Pandas only mate once a year, if at all. Females have a 36-hour window in which they are fertile.
A successful panda pregnancy will not be able to be confirmed until mid-July.