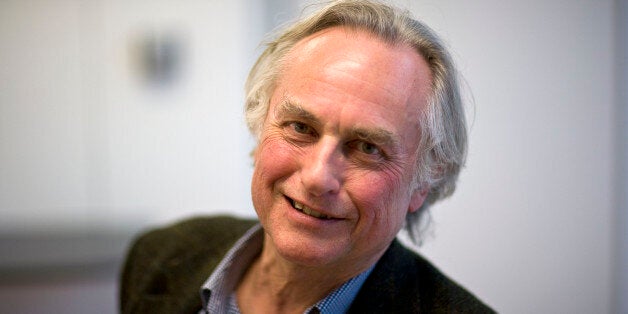 Atheist professor Richard Dawkins has sparked a storm of controversy online for suggesting a Muslim journalist should not have had an opinion piece published, claiming his Islamic beliefs in a winged horse mean he is not "a serious journalist".
The comment was directed at Mehdi Hasan, political director of The Huffington Post UK, who was challenged by Dawkins in an interview last year to admit he believed the Prophet Mohammed flew to heaven on a winged horse.
The piece was published in December 2012 but Dawkins only tweeted his response this Sunday, saying:
He went on to say: "Would you take seriously a man who believes in fairies at the bottom of his garden?
"You'd ridicule palpably absurd beliefs of any other kind. Why make an exception for religion?"
Dawkins' was immediately criticised on Twitter by many prominent politicians and journalists, including Labour MP Tom Watson and journalist Owen Jones.
Hasan, who still writes a fortnightly column for the New Statesman, challenged Dawkins to clarify his position.
Others echoed Hasan's feelings.
Dawkins said he was not suggesting religious Muslims could not be journalists, or indeed followers of any other religion.
The academic said it was the printing of the "winged horse" belief that he objected to, not the employment of Muslim journalists.
But others said it was correct of Dawkins to question how a lack of rationality in one area might affect the work of a religious journalist, who believes in miracles, from whatever religion.
It is not the first time Dawkins has courted controversy with his comments on Islam.
In 2011 he compared burqas to bin bags and said he is filled with "visceral revulsion" when he sees Muslim women a veil.
Related