Last week Dove's Real Beauty Sketches video became a viral internet sensation -- at the time of writing the ad has clocked up more than 18 million views and is still going strong.
But as the hits came flooding in, so did the critics and a certain (hilarious) parody.
The video shows an artist blind-sketching a handful of women -- the first drawing based on each woman's impression of her own appearance and the other created from a complete stranger's description.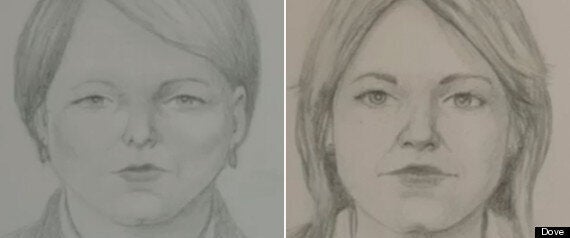 One Of Dove's Real Beauty Sketches
The video notes the disparity between the way women describe their own appearance and the way they are described by others -- the video implies that women see themselves as much less attractive than a stranger does.
While many have hailed the video for inspiring positive body image, others have criticised the video for reinforcing dominant beauty stereotypes.
HuffPost UK Lifestyle round-up the reactions to Dove's Real Beauty Sketches:

Mixed Reactions To Dove 'Real Beauty Sketches'
Related