Manchester United are champions for the 20th time in the club's history after their Barclays Premier League victory against Aston Villa.
Now two ahead of Liverpool, marooned on 18 for 23 years now, it is the 13th title of the Sir Alex Ferguson era and comes exactly 20 years after the Scot ended the club's 26-year wait for a league title. It was inconceivable they could usurp Liverpool back then, now they are augmenting their domestic superiority.
Motivated by the hope that killed them on the final day of last season and the gleeful Sunderland fans' schadenfreude at the Stadium of Light, United have responded resoundingly. Spearheaded by Robin van Persie, they have made good on their manager's vow to address the goal difference which proved so costly during 2011-12.
David de Gea, whose errors passed into double-figures in his debut campaign, is fast maturing into one of Europe's top goalkeepers, Rio Ferdinand enjoyed a renaissance term while Rafael da Silva and Jonny Evans have emerged as the most improved squad members.
BEST PLAYER: MICHAEL CARRICK
It is paradoxical to suggest Carrick is United's player of the year but that Van Persie should win the PFA Player of the Year award, but their contributions differ wildly. Van Persie was unquestionably the difference in United winning the Premier League, scoring 21 league goals and often dominating Roberto Mancini's press conferences in the process. However he went on a run of one goal in 13 games between February and April, as the dip coincided with United's ejection from the Champions League and FA Cup, with Van Persie guilty of spurning good chances against both Real Madrid and Chelsea.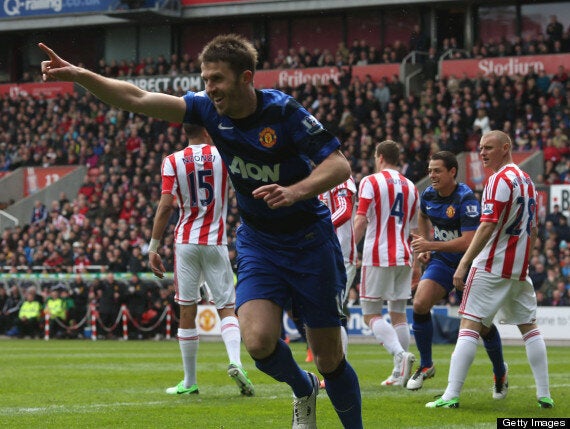 Hard to believe it's not Scholes?
Carrick, meanwhile, has been consistently superb throughout the campaign. He was arguably United's best performer last season but is now a certain starter, and a measure of his importance can be gauged by the unsung hero status being revoked. "It's Carrick, you know, it's hard to believe it's not Scholes," was penned in 2008 but never took off until February this year. He deserves hero status for papering over Ferguson's midfield blindspot.
DEFINING MOMENT: THE DECEMBER DERBY
Van Persie's winner in stoppage-time at Manchester City felt significant, but since it came in December it was inappropriate to bracket it with Steve Bruce's header against Sheffield Wednesday, Paul Scholes's breakthrough at White Hart Lane or Federico Macheda's flick-and-shot past Brad Friedel. Yet it took United five points clear of City, and their blue neighbours have not got any closer since.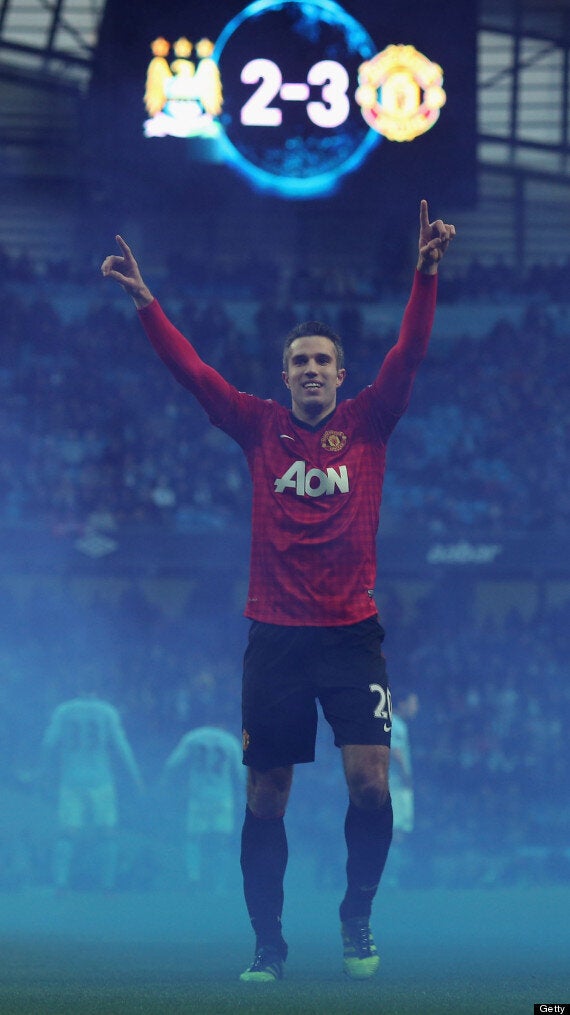 War games: Van Persie celebrates his winner at the Etihad Stadium
WORST PLAYER: ANTONIO VALENCIA
The irony is he is enjoying a tentative resurgence, but Valencia's form has been as wayward as his crossing. Although he has rarely bothered attempting to beat his man, let alone cross; the two assets for which he was bought for. Hearteningly for the Ecuadorean, he is the least likely of United's three wingers to depart this summer.
BEST GOAL: VAN PERSIE VS. ASTON VILLA
Since this review is focused on United's league form, Van Persie's subliminal audacity at West Ham United in the FA Cup is omitted. Rafael da Silva's thunderous hit at Queens Park Rangers was set to scoop the award, then Van Persie ran on to a 40-yard pass to volley past Brad Guzan from 20 yards out on Monday night.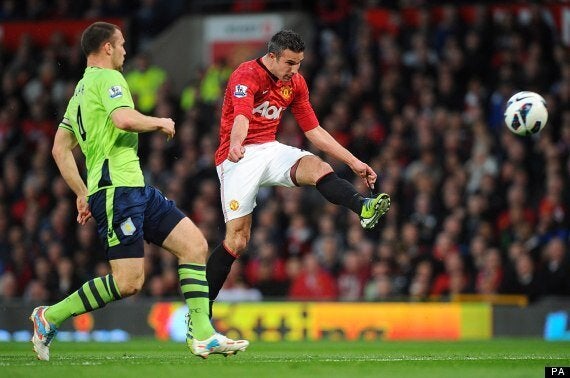 Van Persie scores his best goal yet for United against Villa
RECURRING THEME: MIDFIELD MALAISE
Three of United's four league defeats featured Ryan Giggs in central midfield and so egregious was he versus Tottenham Hotspur he was hauled off at half-time, and against City no one could quite fathom how or why he had lasted the entirety of the game. Ferguson has spent almost £200m since he last bought a midfielder (Owen Hargreaves in 2007), yet via a combination of the Premier League's regression and the Scot's relentless desire to win, United have won the league despite their soft centre. It is often their undoing in Europe, however.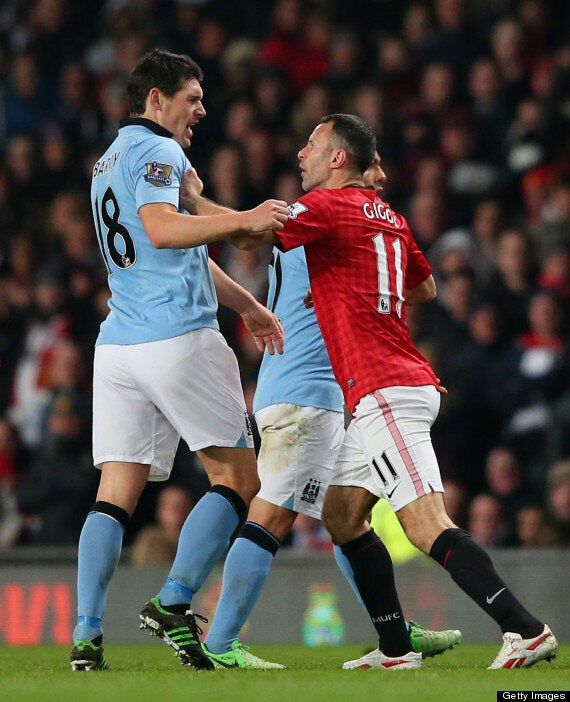 Giggs shows some fight against Gareth Barry
Ostensibly, when Rooney handed in a transfer request back in the spring of 2010 it was because United did not appear to be as competitive as they once were. A Fulham reserve (Chris Smalling), an unknown Mexican striker (Javier Hernández) and a one-time vagrant (Bébé) had just arrived. Fast-forward two years and the signings of Van Persie and Shinji Kagawa have seen Rooney downgraded from pivotal to peripheral. Many United fans are clamouring for the Merseysider to be demoted at the expense of the enterprising Kagawa, while Ferguson's repeated claims he is in need of match fitness and confidence seem to signal the end to his nine years in Manchester.
MORE TO COME: SHINJI KAGAWA
For the uninitiated, Kagawa was dismissed as an upmarket shirt-seller, which was an insult to his obvious brilliance as a footballer. The caveat with signing such a sophisticated attacker was whether Ferguson would tailor their formation to suit him, and invariably he hasn't.
Kagawa has shown glimpses of his class - the ingenious pirouette against Tottenham, the hat-trick versus Norwich - but excels centrally. His versatility - similarly to Rooney and Danny Welbeck - is perhaps his undoing, although Ferguson has acknowledged the Japanese attacker is best suited playing off the striker. A role that he may fill permanently next season.
TOP 5 MOST IMPORTANT WINS
Chelsea (away) 3-2, October
Aston Villa (away) 3-2, November
Manchester City (away) 3-2, December
Newcastle United (home) 4-3, December
Everton (home) 2-0, February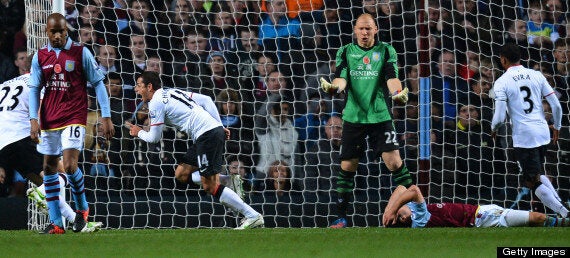 Hernández scored winners against Chelsea, Villa and Newcastle
In their first 19 league matches of the campaign, United scored 48 goals, invariably coming from behind and winning by a one-goal margin during a flawed yet fun period. In the latter half, they have hitherto struck times and the entertainment has often been sapped from their league form since - and including - the 1-1 draw at Tottenham in January. City's pathetic defence of their title has contributed to United taking it easy, which has made for a relatively underwhelming crescendo.
The timing of United's four league defeats was relatively inconsequential. Bullied at Everton in their first fixture, further losses to Tottenham and Norwich came after just 12 matches and City's derby win at Old Trafford was registered after the league was effectively won.
Undoubtedly European elimination smarted the sorest, but on domestic shores losing to Tottenham at home for the first time since 1989 caused consternation. Hamstrung by a midfield of Giggs, Carrick and Paul Scholes, United were 2-0 down at the interval and although the withdrawal of Giggs instigated a brilliant display after the pause, the 3-2 loss advertised United's fragile centre.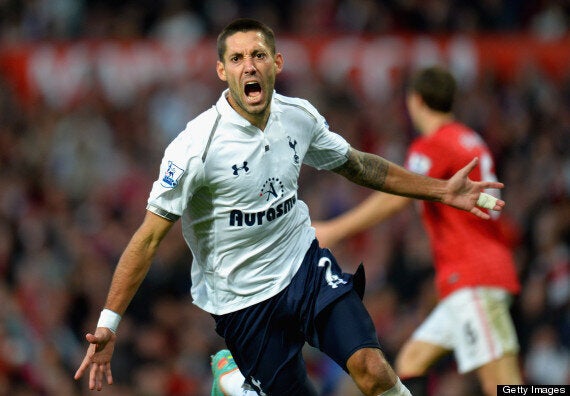 Clint Dempsey becomes the first man to win a match for Spurs at Old Trafford since Gary Lineker
Ferguson seems to have belatedly recognised the issue, ironically after nearly costing his team on Boxing Day. The same trio started against Newcastle and it was only after Scholes was substituted for the fresher Tom Cleverley that United, 3-2 down at the time, seized control and went on to win the match in characteristically dramatic fashion.
PLAYERS' SEASON RATINGS (HAD TO HAVE PLAYED AT LEAST 10 GAMES) De Gea enjoyed a sterling second season in the Premier League Evra has scored four times this season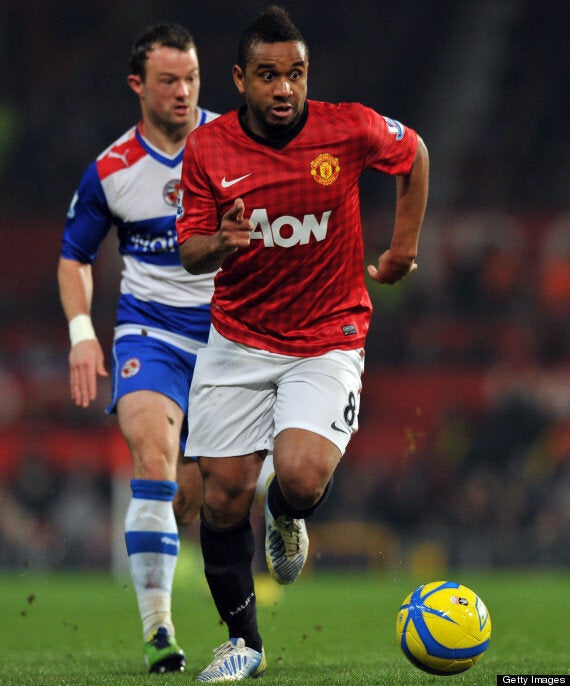 Anderson continues to struggle at Old Trafford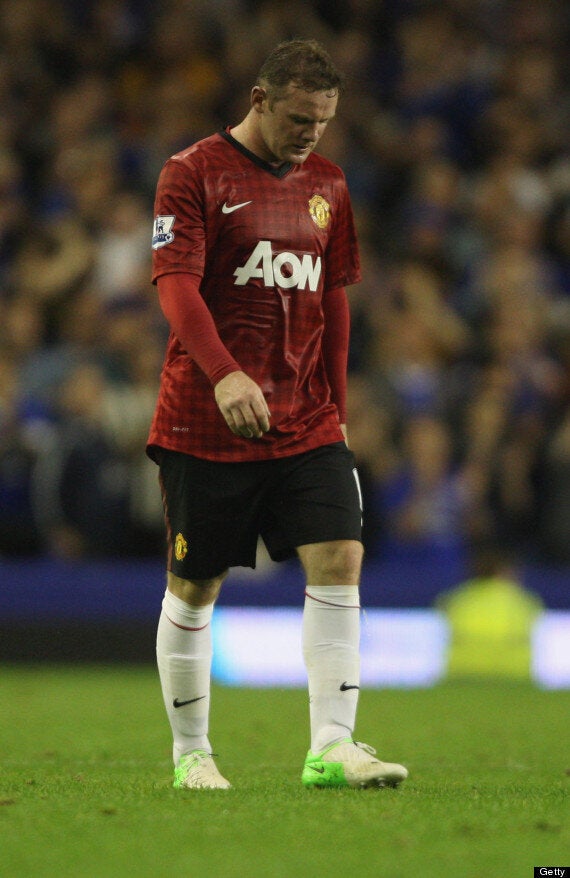 Rooney has experienced another difficult campaign
Related