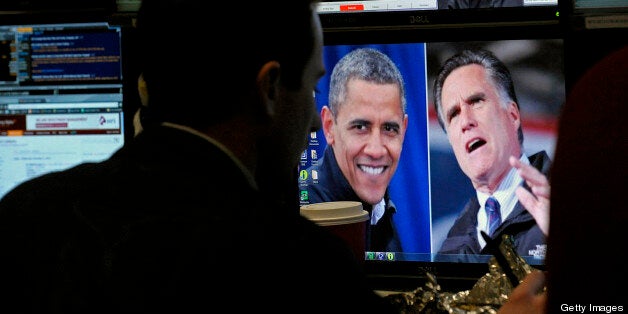 European judges have upheld Britain's blanket ban on political advertising, after the coalition government insisted it was necessary to prevent "those with the deepest pockets" dominating political debate.
The European Court of Human Rights (ECHR) delivered its judgment on Monday after long-running case brought by an animal welfare group.
In 2005, Animal Defenders International was blocked from screening a TV advertisement which juxtaposed images of a girl and then a chimpanzee in chains in an animal cage.
Culture Secretary Maria Miller said: "Political adverts are – and have always been – banned on British TV and radio. That ban has wide support and has helped sustain the balance of views which is at the heart of British broadcasting – and ensures the political views broadcast into our homes are not determined by those with the deepest pockets.
"This case was not about the particular views of this organisation, but about the fact the Broadcast Advertising Clearance Centre considered that broadcasting this advert would breach the ban on political advertising in the UK."
The 2003 Communications Act bans all TV ads "of a political nature or directed towards changing the law; influencing elections, government policy or public opinion on controversial matters; promoting a political party or in connection with an industrial dispute".
However, Tory MP George Eustice, who served as David Cameron's communications director between 2005 and 2008, told HuffPost UK that the ban should be lifted.
"My view is, as a point of principle, I think this should be decided by the UK parliament. I don't think this was right use of the ECHR," he said.
"But on the substance of the issue I think our laws are very antiquated and out of date, we are in a situation where it's okay to advertise to children at 6.30am when their parents are in bed, but advertising political ideas to grown-ups is considered out of bounds," he said.
Eustice said the UK has the "most draconian" political advertising rules in the free world and noted that most other European countries allow some form of political advertising on television.
Opponents of such ads feared that overturning the ban would lead to an explosion of US-style attack-ads that dominate presidential campaigns across the Atlantic.
The battle between Barack Obama and Mitt Romney saw almost $1bn spent on more than one million presidential campaign ads - most of them negative.
An analysis of the adverts carried out in November found that 87% of the adverts run by the two campaigns were negative - compared with just 13% that were positive.
However Eustice said the "free for all" of American campaigns would not be repeated in the UK and invoking them as a case against changing UK law was not a "legitimate argument at all".
"We have a different political culture in Britain, we wouldn't end up with advertising with an American accent, we'd have advertising that fitted our culture," he said.
"There are some very clear rules, you can't use footage of your opponents without their permission," he said. "The kind of 'flip-flop' ad done against John Kerry, that wouldn't have been allowed. And the 'read my lips' ad done against George Bush would not have been permitted."
Eustice added: "You could allow political advertising but keep limits on the amount you can spend on it."
In March peers on the Lords communications committee controversially recommended Sky News should be freed from its obligation to provide unbiased political coverage.
If the recommendations were accepted it would allow the rolling 24-hour news channel to emulate its American sister station Fox News, which is widely seen as having a pro-conservative bias.
However John Ryley, the head of Sky News, swiftly rejected the suggestion. He told HuffPost UK: "Sky News will remain committed to impartial news coverage with or without an obligation to do so. Our choice would be to remain impartial in the event that obligations were lifted."