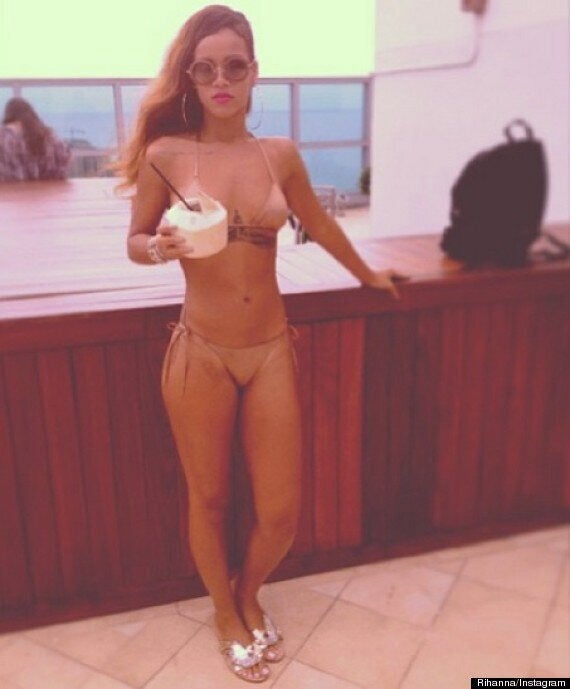 However, still keen to show off her motherly credentials, she posed with a pal's adorable tot as she lazed around the pool.
"Playin hard to get, but he loves me!," she captioned one of the photos.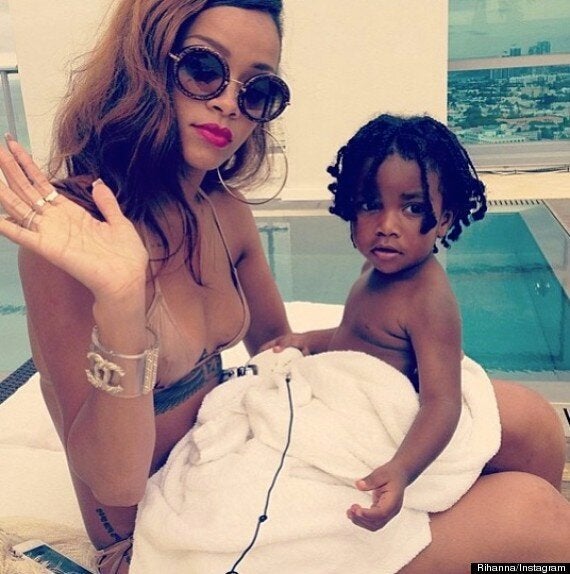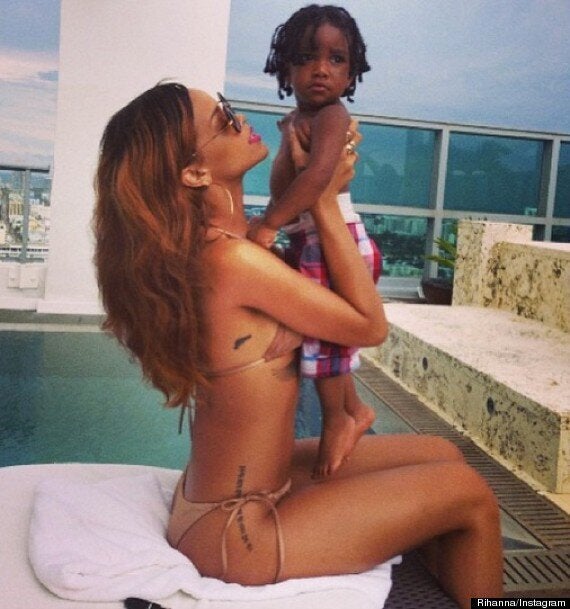 The star is currently in Florida as part of her Diamonds world tour, where she has also been celebrating 'World Weed Day'.
She posted a photo on Instagram of herself smoking a suspicious looking cigarette, next to a cake that was designed to look like a Marijuana leaf.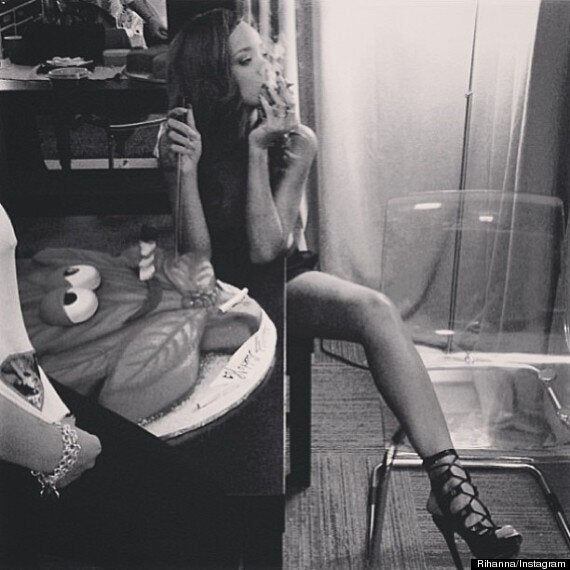 "#420 it's a celebration bitches!! Thank you to all my ft. Lauderdale and Miami fam that came through #DWT#backstageLife," she wrote.
Later that evening, she paid a visit to the King of Diamonds strip club, where she took snaps of herself throwing wads of cash at strippers.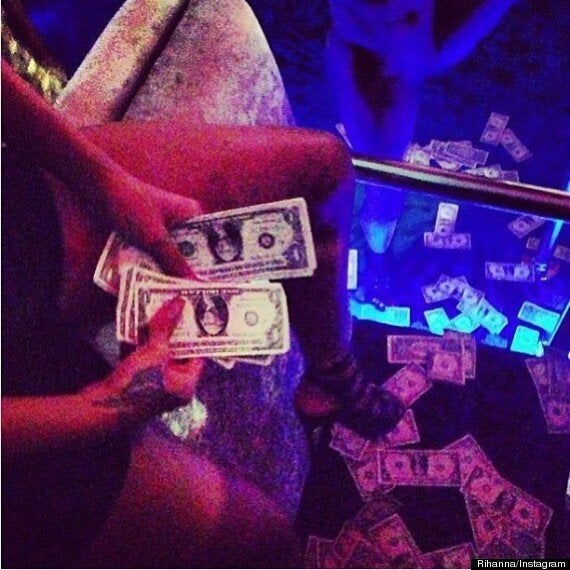 She wrote: "Last night one of my fantasies came to life! I got to see K.O.D strippers dance for me to the stripper song I made! #PoItThePhuckUp"
Wearing a flesh-flashing outfit, which again showed off those abs, she then moved on to the South Beach nightclub until 3am.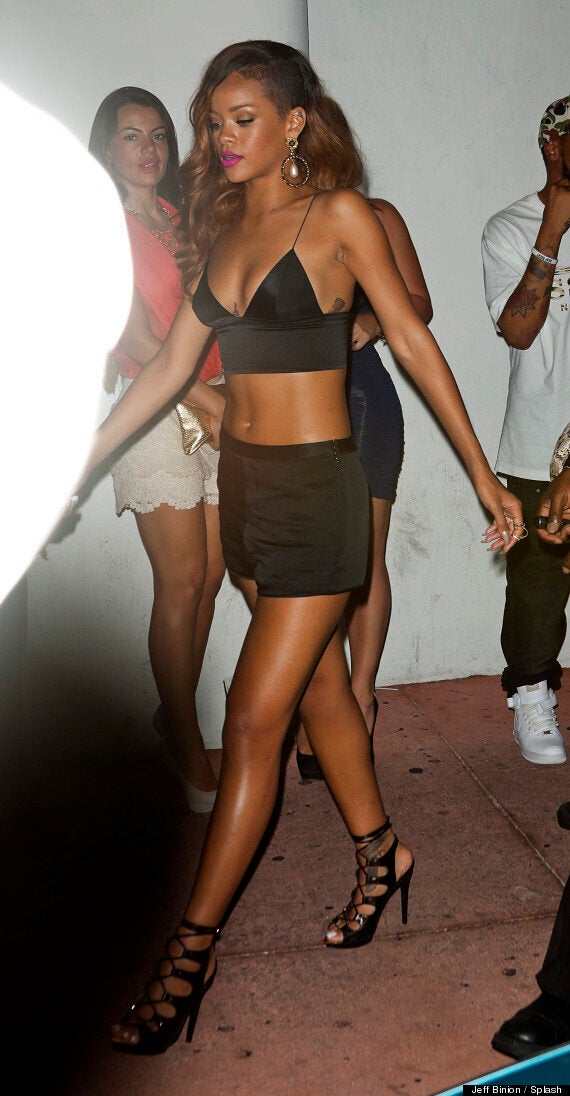 We think it's pretty safe to say that we won't be hearing the pitter-patter of tiny feet any time soon then.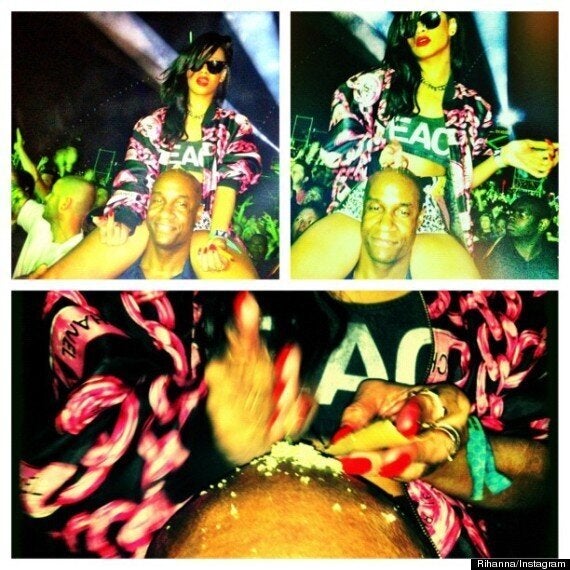 Rihanna's 25 Most Controversial Moments
Related