A prestigious private school has been forced to defend itself after a plastic surgeon gave a talk to its female students last year.
Roedean, an independent school in Sussex, invited Marc Pacifico to speak to its students in November about reconstructive plastic surgery as part of a series of career talks.
But the talk was met with negativity on Twitter after a short piece in the Telegraph described the talk as giving pupils "a lesson in how to make the most of their bodies".
The Huffington Post UK spoke to Pacifico, who owns a cosmetic surgery clinic and works in reconstructive surgery for the NHS.
He said: "I was speaking about the history and the breadth of plastic surgery. I concentrated on the use of plastic surgery on pilots and soldiers during World War Two and what range of treatments were available. I also spoke about complex breast cancer reconstruction.
"It was quite interesting to see the Telegraph article and how they portrayed it."
"My talk was really well received," he continued. "The children asked incredibly insightful questions and I had a great Q&A session with some of them afterwards. I was very impressed."
The Telegraph has since removed the story from its website due to inaccuracies.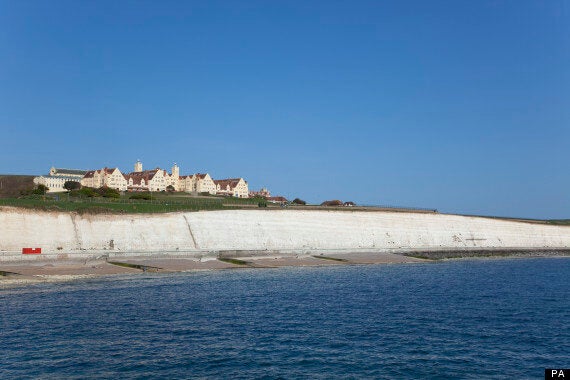 Rodean School, situated on of the Sussex cliffs in Brighton
The school told the Telegraph: "The school has a long history of ties to science and medicine in particular, so we invite a range of people in to inspire the girls in their careers.
"The talk focused on reconstructive surgery, in particular."
As stated above, this link has now been removed due to inaccuracies.