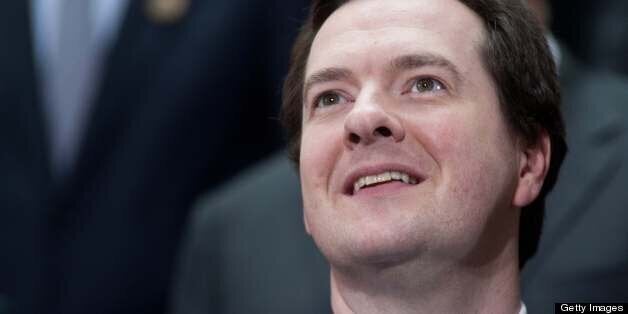 Britain's finances remain under intense pressure after figures today showed annual net borrowing managed only a slight dip to £120.6 billion in the financial year to the end of March.
Public sector net borrowing was £300 million lower than a year earlier, narrowly undershooting recently revised official forecasts for £120.9 billion, the figures from the Office for National Statistics (ONS) showed. That is worse than City hopes for a £117 billion deficit in the financial year.
Delayed or slashed government departmental spending helped drive net borrowing excluding financial interventions such as bank bailouts £1.6 billion lower to £15.1 billion in March, the ONS added.
The independent Office for Budget Responsibility's (OBR) forecast for public sector debt of £120.9 billion in the 2012-13 year strips out boosts from the transfer of Royal Mail pension assets to the public purse, plus cash transfers from the Government's quantitative easing programme.
Once these were factored in, public sector debt fell £34.7 billion to £86.2 billion for 2012-13, down from £120.9 billion a year earlier. The OBR sees the underlying deficit remaining stubbornly high at £120 billion in the year to the end of March 2014.
Total public sector net debt was a record £1.186 trillion in March, equating to 75.4% of GDP. Slow progress in cutting the deficit will pile further pressure on the Government, after ratings agency Fitch last week stripped the UK of its AAA debt rating on its weak outlook and high debt.
Chancellor George Osborne will be hoping official GDP figures on Thursday show the UK economy grew in the first quarter of the year, narrowly avoiding a triple-dip recession.
Popular in the Community