An eight-story building collapse in the Bangladeshi capital, Dhaka, has left at least 70 dead and 200 injured, officials said.
The building housed a clothing factory, a bank and several shops, crashing down in the early morning rush hour, according to the BBC.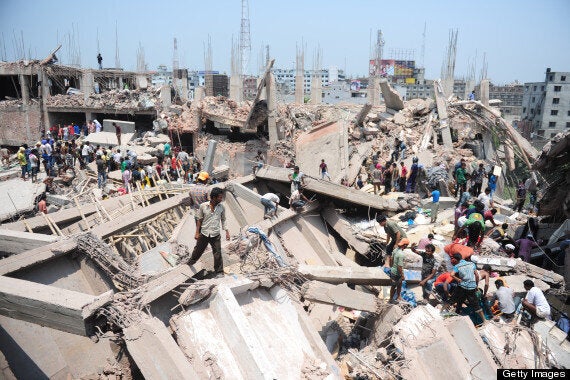 Bangladeshi civilian volunteers assist in rescue operations after an eight-storey building collapsed in Savar, on the outskirts of Dhaka
Rescue workers and the army are frantically digging through rubble to save survivors buried under slabs.
Building regulations in Dhaka have come under scrutiny in recent months, with many building in the densely-populated city erected without permission and not complying with construction regulations.