Robert Lewandowski produced one of the great individual Champions League displays as he scored four in Borussia Dortmund's 4-1 demolition of Real Madrid.
It was rumoured before kick-off the Poland international had also been signed by Bayern Munich in the week it was confirmed teammate Mario Götze would depart for Bavaria, and if he is to exit the Westfalenstadion this summer he has left a memorable parting gift.
The 24-year-old opened the scoring after eight minutes when he shrugged off Pepe to poke the ball past Diego López.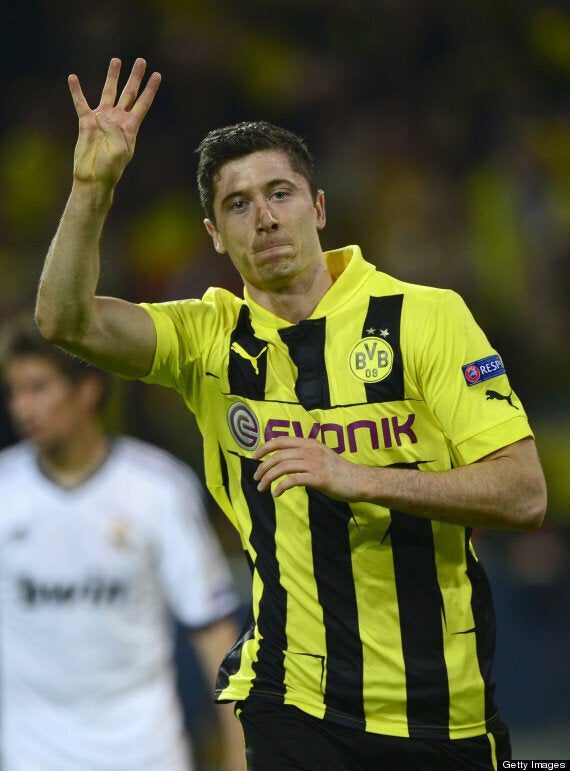 Lewandowski was in magnificent form
Cristiano Ronaldo equalised from Gonzalo Higuaín's assist after a blunder from Mats Hummels to make it 1-1 at the interval, but five minutes after the pause Lewandowski pounced again when he evaded the offside trap and finished neatly.
His hat-trick goal, five minutes later, was the undoubted best of the quartet. Again he held off Pepe, before dragging the ball back with one superb touch and then blasting a shot into the roof of the net.
Xabi Alonso's clumsy shove on Marco Reus resulted in a 67th minute, which Lewandowski smashed down the middle for a 4-1 advantage.