Liverpool manager Brendan Rodgers stood by Luis Suárez over his 10-match ban for biting Branislav Ivanović, suggesting the striker's reaction was due to the way he had been brought up.
Suárez has until midday on Friday to appeal the ban, which will sideline him domestically until September.
Rodgers echoed Liverpool's "disappointment" at the length of the suspension, but suggested Suárez's roots were the cause for his ill-discipline on the pitch.
"A lot of South American players do what it takes to win, it's the way they have been brought up. He grew up in a country where you learnt survival," Rodgers said.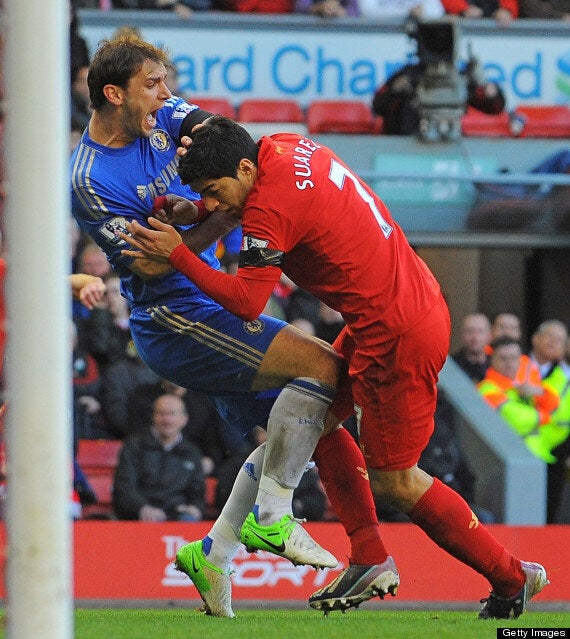 Ivanović reacts after he is bitten by Suárez
"The player needs a bit of help. We will look after our employee with the objective that something like this never happens again.
"We were very shocked and bitterly disappointed, not at the ban, at the severity of it."
"If we had half a dozen more players like him this football club would be in a different position."
One of the reasons Suárez's ban hit double-figure may have been that the Football Association, who suspended him for eight games for racially abusing Patrice Evra, warned him in their report as to his future conduct.
Rodgers opined a six-game ban, with a further six suspended, would have been fair.
He suggested Suárez was "really low" not because of what he had done to Ivanović, but because of the severity of the sanction.
"At this moment in time he'll feel really low because of the sanction.
"I look in his face and I see a genuine guy who is bitterly disappointed. It'll take a bit of time for him to reflect."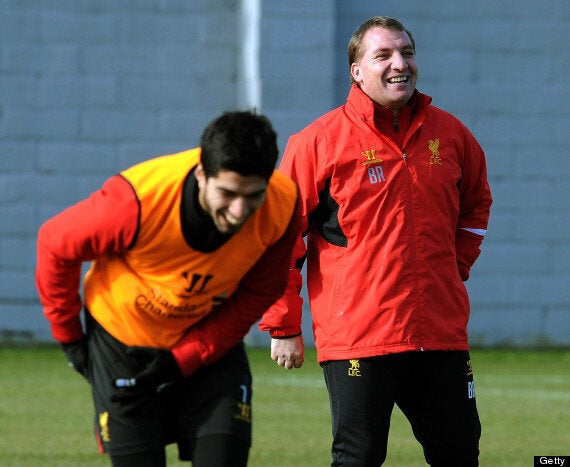 Rodgers says Suárez is feeling "really low"
Rodgers added Liverpool never considered imposing their own ban, even though they suspended third-choice goalkeeper Charles Itandje for a fortnight in 2009 after he was filmed laughing during a Hillsborough memorial service.
The Ulsterman said he had asked Suárez why he bit Ivanović but the Uruguyan, who sunk his teeth into PSV Eindhoven's Otman Bakkal in 2010, "couldn't answer".
Rodgers criticised the FA's decision to show "no thought for rehabilitation".
"There's that little wire in his brain that sometimes acts differently. That's what we're trying to help."
"There's been no thought for rehabilitation, only punishment."
"Even the Prime Minister chipped in with something which is a different matter all together."