Gwyneth Paltrow caused quite a stir when she turned up at the premiere of her new film 'Iron Man 3' in LA on Wednesday night.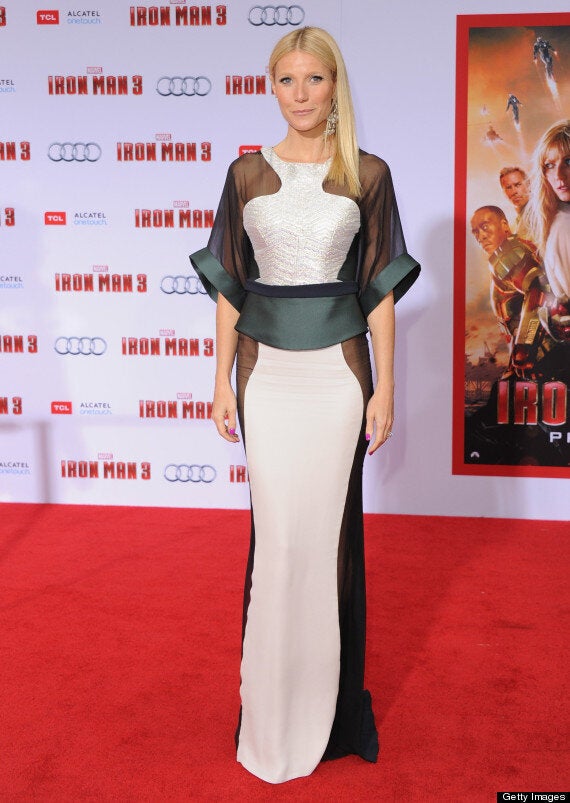 When Gwynnie walked the red carpet all to pose for photographers, it all seemed pretty normal premiere protocol - she smiled and wore a nice dress. Standard.
However, when she turned to pose side-on, this happened: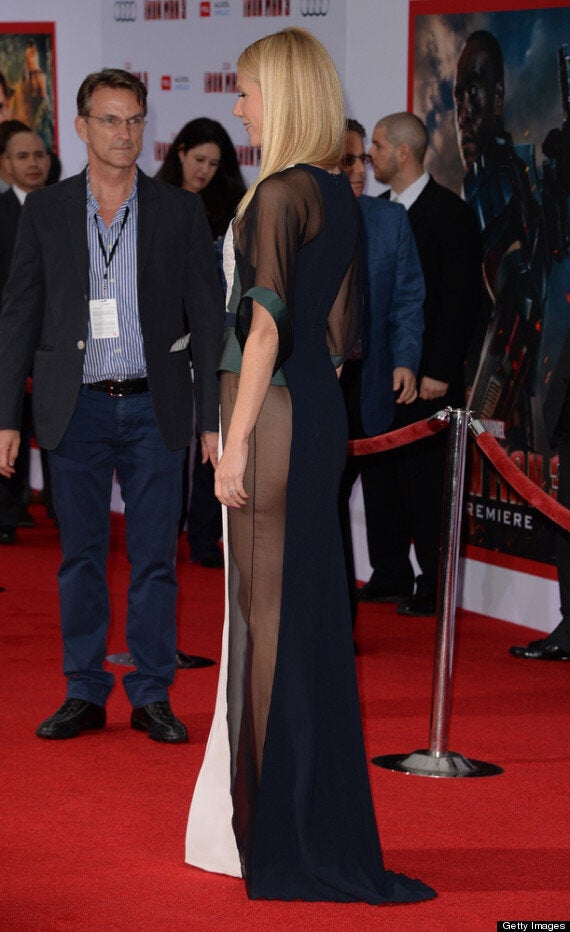 Going pantless, the star's derrière was on show thanks to the massive sheer panel up the side of her Antonio Berardi optical illusion dress.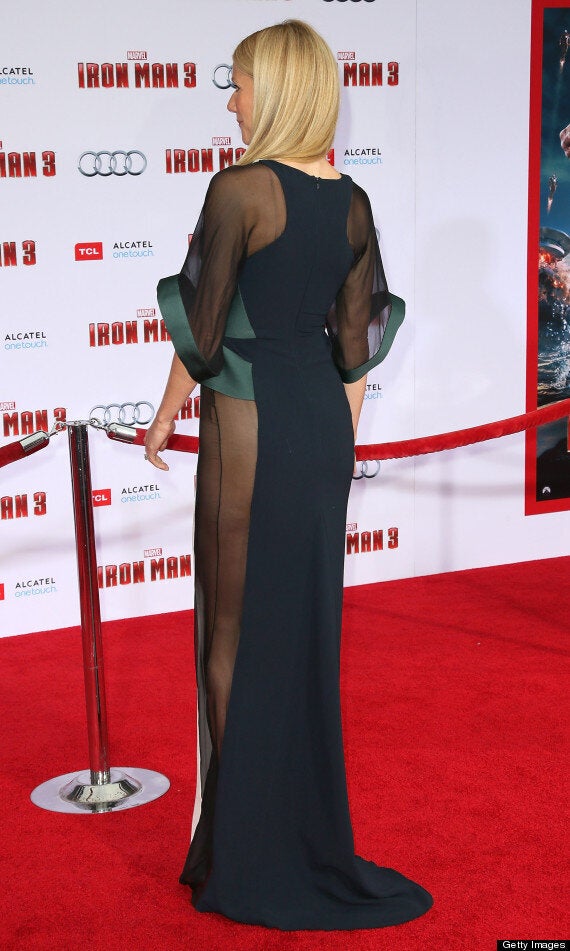 Not content with being voted the most beautiful woman in the world, she was clearly keen to prove she was the cheekiest too.
And her secret? Well, it is down to good old fashioned exercise we're afraid.
"It makes me look younger and feel strong," Gwyneth told the US magazine. "When I first started, I thought, 'I'll never be good at this. This is a nightmare.' But now it's like brushing my teeth, I just do it."
We can confirm she's looking rear-ly good for it (thank you, we're here all week).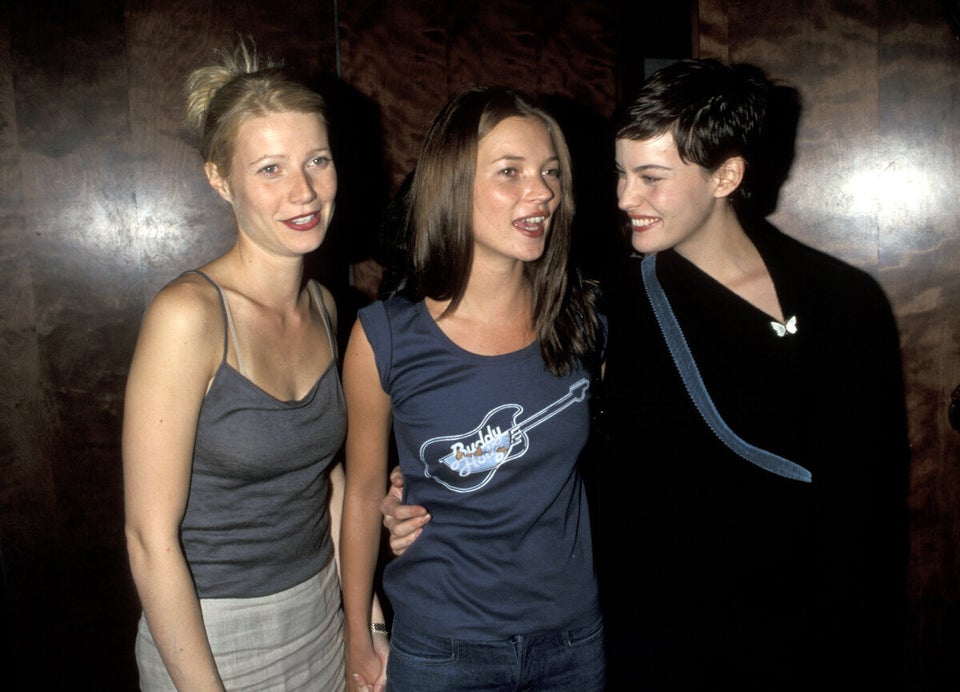 Gwyneth Paltrow's Style Evolution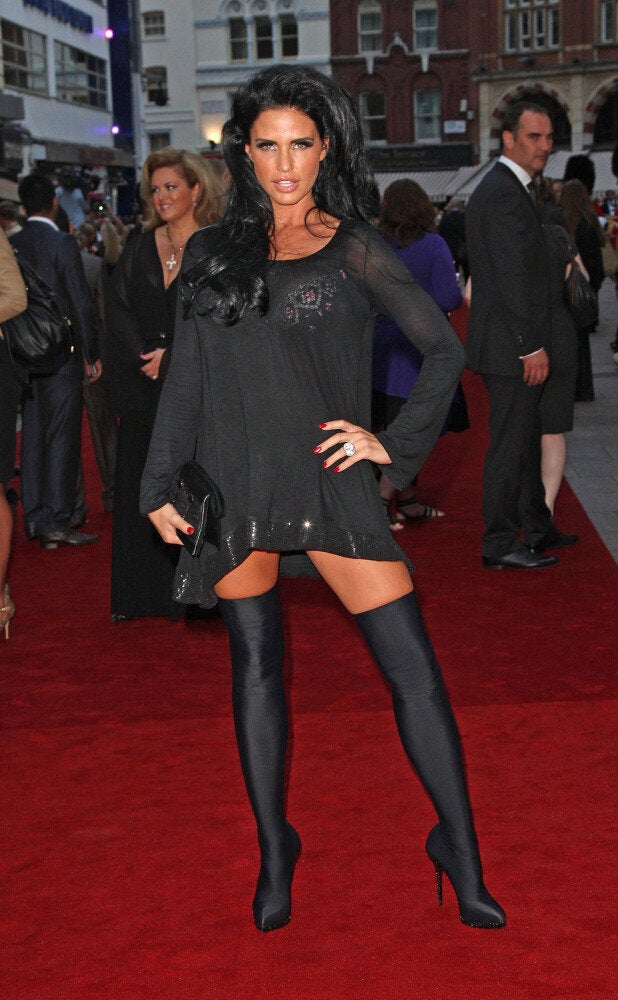 Flashing Celebs