Wreckage from the jumbo jet blown up over Lockerbie has been returned to Scotland almost 25 years after the terrorist atrocity.
The torn fuselage of the Boeing 747 was transported to a hangar in Farnborough, Hampshire in the aftermath of the 1988 bombing, where it has remained until now. 270 people were killed in the explosion
The hangar at the Air Accidents Investigation Branch (AAIB) unit is undergoing refurbishment and the decision was made to return the wreckage to Dumfriesshire.
The move comes as police continue their investigation into the bombing of Pan Am 103, in which 270 people were killed.
Libyan intelligence officer Abdelbaset al-Megrahi was convicted of the attack but since the fall of the Gaddafi regime in 2011 British investigators have been working to establish if other individuals in Libya could be brought to trial for their involvement.
A Crown Office spokesman said: "We can confirm that wreckage from Pan Am 103, the plane destroyed in the Lockerbie bombing, has been returned to Scotland.
"Parts of the fuselage retrieved from the scene of the 1988 terrorist atrocity were used to reconstruct the fuselage of Pan Am 103 for evidential purposes.
"The wreckage was previously stored at the Air Accidents Investigation Branch in Farnborough for 24 years. Due to the refurbishment of a hangar, the reconstruction was dismantled and removed. It will now be stored at a secure location in the Dumfries area.
"The families have been advised of these recent developments.
"As the investigation into the Lockerbie bombing remains live, it would not be appropriate to comment further."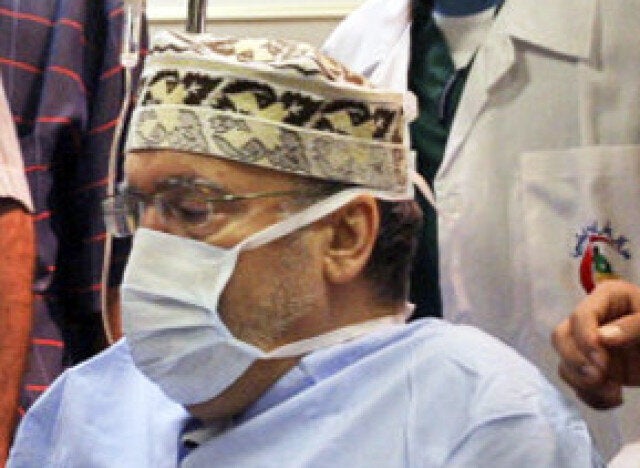 Investigations into the bombing are ongoing
Megrahi, who was released from jail by the Scottish government on compassionate grounds after being diagnosed with prostate cancer, died last year still protesting his innocence.
Popular in the Community