The tattered, bloody remains of a pigeon. The decapitated wedding figurine. The pile of sick atop the radiator.
Sound familiar? It probably does if you're a cat owner.
The selection of feline shaming shots has been collated into the marvellous site My Cat Is A Dick.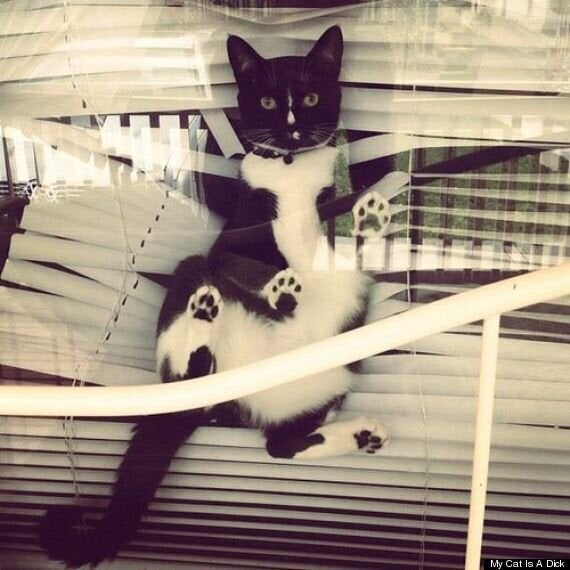 This cat is undoubtedly a dick
We've selected a few of our favourites, but we strongly recommend you take a look at the site and submit your own pet's dirty deeds.