No one knows its name yet and its spec is all but rumours, yet the gaming world has been set alight with the announcement of the new Xbox launch.
Microsoft will unveil the new games console at the Xbox campus in Redmond, Washington on May 21st.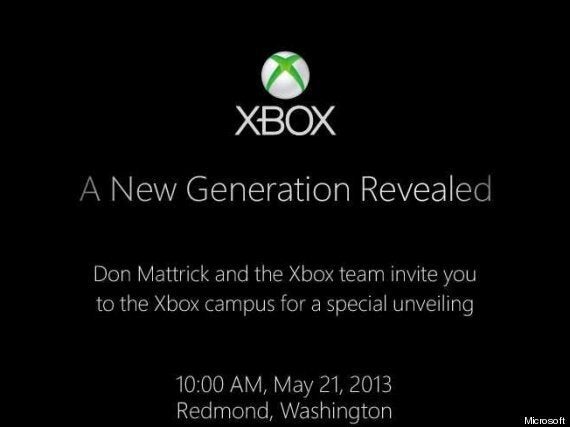 The invitations sent out for the event
"On that day, we'll share our vision for Xbox, and give you a real taste of the future.
"Then, 19-days later at the Electronic Entertainment Expo (E3) in Los Angeles, we'll continue the conversation and showcase our full lineup of blockbuster games.
"We are thrilled to pull back the curtain and reveal what we've been working on."
The new console has been unofficially dubbed the Xbox 720, with the design process referred to as Project Durango.
The new machine will likely be marketed as an all-in-one hub for gaming, TV, music and social media - much like the current Xbox, in fact.
The spec of the new machine is still under wraps but most rumours point towards an AMD eight-core processor, 8GB of RAM and certainly a powerful graphics card somewhere in the region of 800MHz.
There is also likely to be a heavy emphasis on Microsoft's motion sensor system, Kinect.
Rumours the new Xbox will require an "always-on" internet connection were reignited last month after an engineer tried to defend the unannounced move on Twitter.
The news was received angrily by gamers, many of whom argue it would be a cynical attempt to cut piracy - and leaves out customers in rural areas.