Rolf Harris has turned to art to deal with the trauma of being accused of sex abuse, his wife has revealed.
Harris, 83, was arrested last month by police investigating allegations of sexual abuse following the Jimmy Savile scandal.
Since Harris's arrest vandals have defaced pieces of his art at a gallery in Torquay, but the Australian entertainer has continued to paint every day.
Harris was originally interviewed by detectives from Scotland Yard's Operation Yewtree in November.
Harris's wife of 55 years, Alwen Hughes, said the allegations had stunned his family and added that they are standing by him as they fight for his name to be cleared.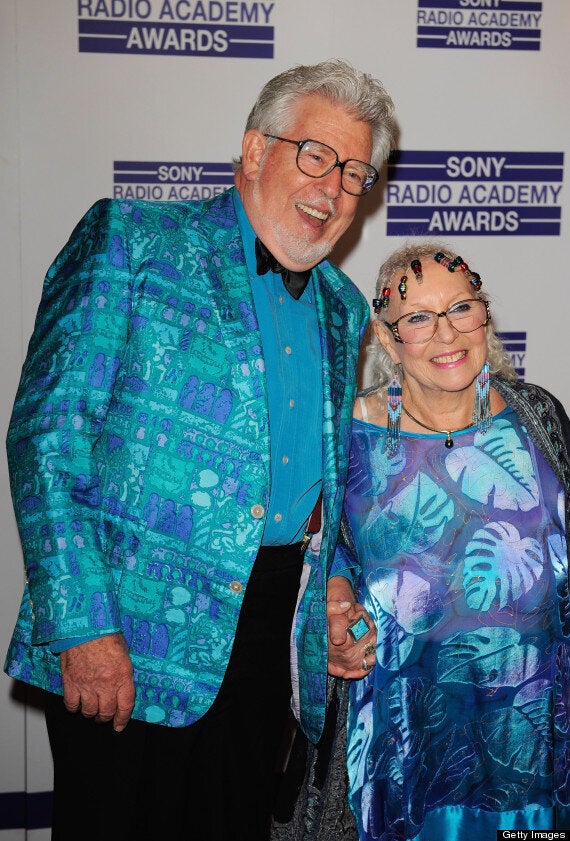 Harris's sculptress wife is standing by him
She told the Daily Mirror he had been painting "every day" to cope with the devastation of his arrest, and said he had vowed to continue to entertain his fans, despite the allegations.
Speaking from the couple's home in Berkshire, she told the newspaper: "We're fine. Yes, it's been quite hard but it's all right, we're still laughing. I hope it will be okay."
Harris, who has denied any wrongdoing, is one of 12 people arrested under Operation Yewtree, the national investigation prompted by allegations against Savile.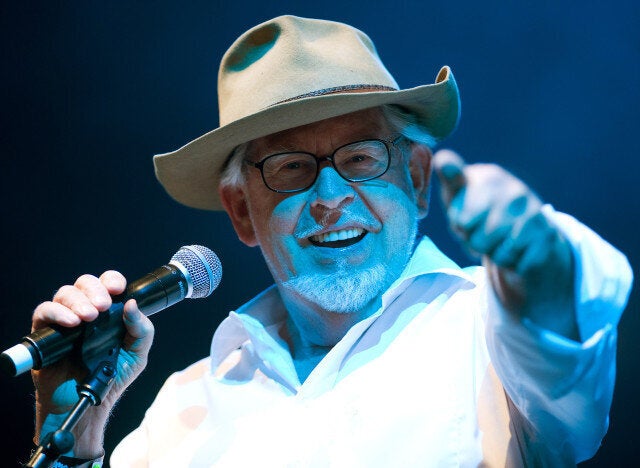 Harris was awarded an MBE in 1968, an OBE in 1977 and a CBE in 2006
He was interviewed under caution on November 29, five days after a search warrant was executed at his home. Following his arrest he was bailed to a date in May.
The Australian-born entertainer was made a CBE in the 2006 Queen's Birthday Honours and was also appointed Officer of the Order of Australia in the honours list last year.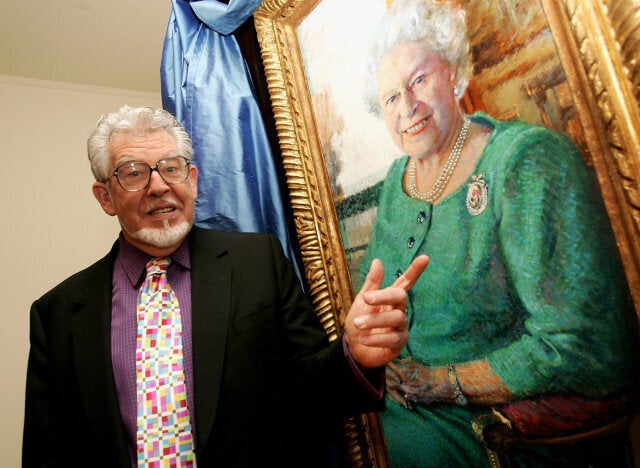 The pinnacle of Harris' career was painting the Queen
He was recognised for his service to performing and visual arts, to charitable organisations and to international relations through the promotion of Australian culture.
His hits include Tie Me Kangaroo Down Sport, Two Little Boys and Stairway To Heaven, and he also painted an official portrait of the Queen for her 80th birthday.
Popular in the Community