Two Italian police officers have been shot and wounded in Rome only a kilometre away from where the new government was being sworn in, reports Reuters.
One of the police officers was shot in the neck and is in a serious condition.
A "well dressed man" has been arrested at the scene. The man detained at the scene
Premier Enrico Letta, head of the Democratic Party (PD) has formed a coalition government after two months of political wrangling between the centre-left and the conservative bloc of ex-Premier Silvio Berlusconi.
Giorgio Napolitano will be the new Italian president.
Ministers were stepping forward to take an oath of allegiance at the time of the shooting.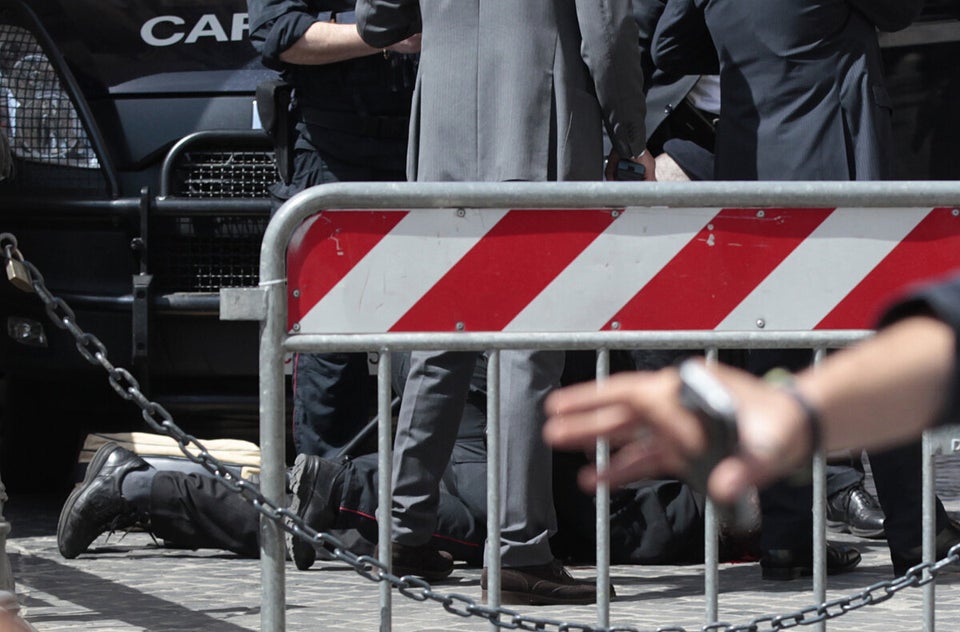 Italy Shooting