Michael Jackson was allegedly drunk at his 2009 press call to announce his This Is It tour, and was drinking up to six bottles of wine a day in his final weeks, according to a friend of the late singer.
Mark Lester - who starred in 'Oliver!' as a child - told The Sun how he used to smuggle his close pal alcohol to help with his insomnia, and claimed he was "paralytic" before he appeared on stage to introduce his comeback shows four years ago.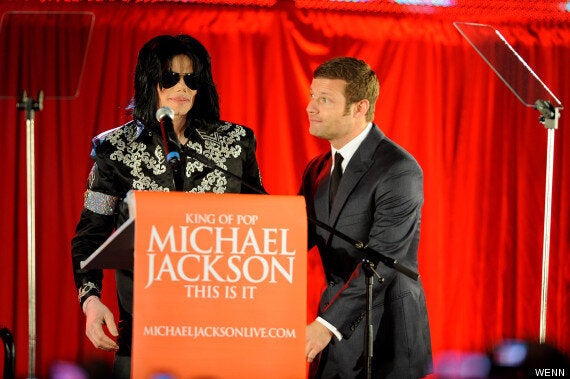 "Michael passed out on the hotel bed. His doctor said he'd drunk two-thirds of a bottle of whisky and was paralytic," he told the paper.
"He sobered up enough to struggle through the This Is It speech, which he just about got away with."
Michael died just three months later of an overdose, with his doctor, Conrad Murray, found guilty of involuntary manslaughter.
A civil trial surrounding Michael's death is about to begin in the US, as the Jackson family attempt to prove that AEG Live - the company promoting his comeback tour - is responsible for his death, claiming they hired and controlled Murray.
Sky News reports that the court will hear detailed accounts of his final months, with his children, Prince, Paris and Blanket, listed as potential witnesses.
Michael Jackson Press Conference at the 02 Arena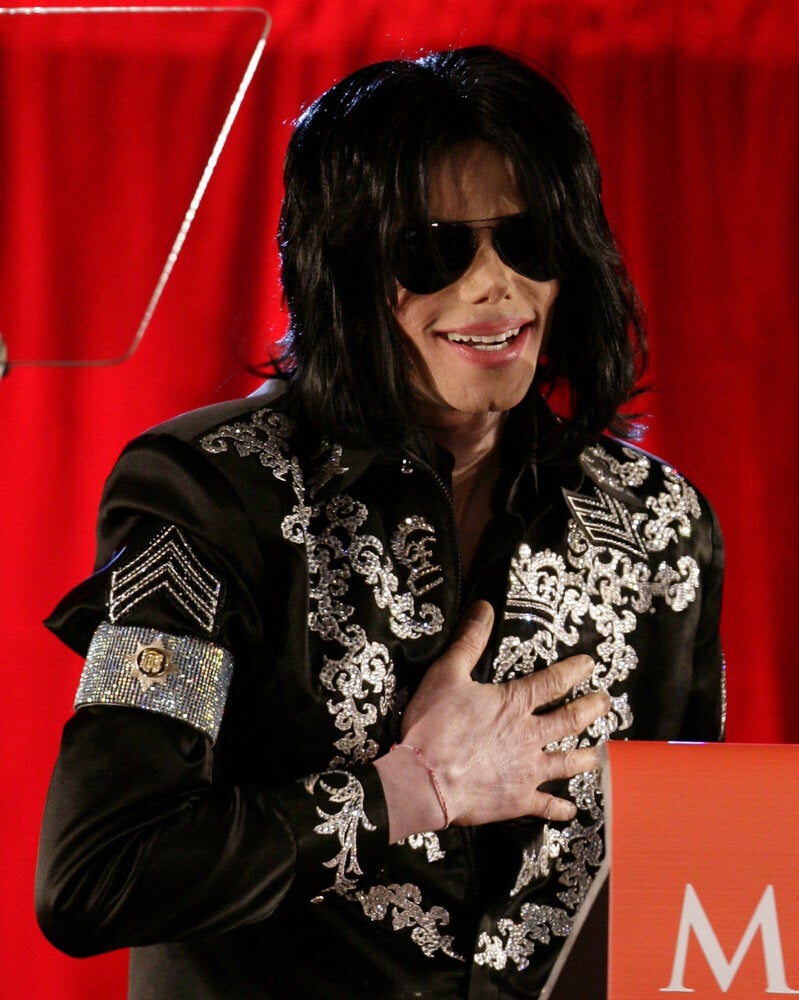 Michael Jackson Press Conference - The 02 Arena