He famously chomped on Evander Holyfield's ear during a boxing match back in 1997, so you wouldn't expect Mike Tyson to be a fussy eater.
However the former champ – and self confessed pigeon fancier – has revealed an ex ate one of his prized birds, putting Iron Mike off for life.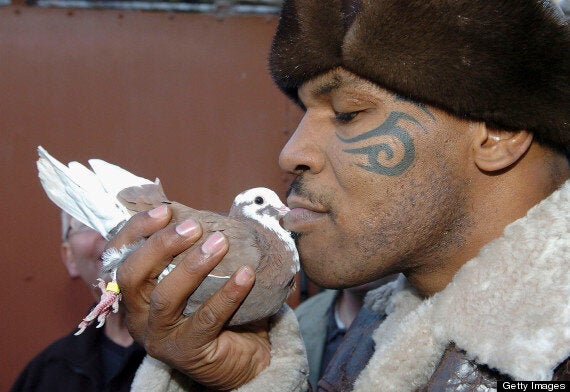 Pigeon fancier: Mike Tyson
"I was dating this young lady and she said, 'I don't know why you're flying those damn birds, you should be eating them.'… She happened to grab one and – and she cooked one and proceeded to eat it. And I just couldn't do it."
"It just wasn't the right thing to do. That's why she's not my woman anymore."
The 46-year-old's love affair with the birds has been an enduring one. The Brooklyn native kept them as a teenager and it is reported his first fight was with a youth who pulled the head off one of his pigeons.
Tyson, who turned vegetarian last year and lost 100lbs, this month revealed he is now a vegan.
He told Oprah Winfrey: "Becoming a vegan gave me another opportunity to live a healthy life. I was so congested from all the drugs and bad cocaine, I could hardly breathe, [I had] high blood pressure, [was] almost dying [and had] arthritis. And once I became a vegan, all that stuff diminished."