Gordon Taylor has defended the decision to book Reginald D Hunter to perform at the PFA Awards after the American comedian raised eyebrows with a controversial act.
Hunter, a black stand-up comedian from Georgia in the United States, regularly uses the word 'n*****' during his acts, and that was the case during a 30-minute long performance at the Professional Footballers' Association Awards at the Grosvenor Hotel in central London.
The use of the word did not go down well with some members of the audience, most of whom were professional footballers.
The topic of racism in football has become an emotive subject in football over the last two years in particular, with John Terry and Luis Suarez both receiving bans for racial abuse, although former England captain Terry was cleared of racism in a criminal trial.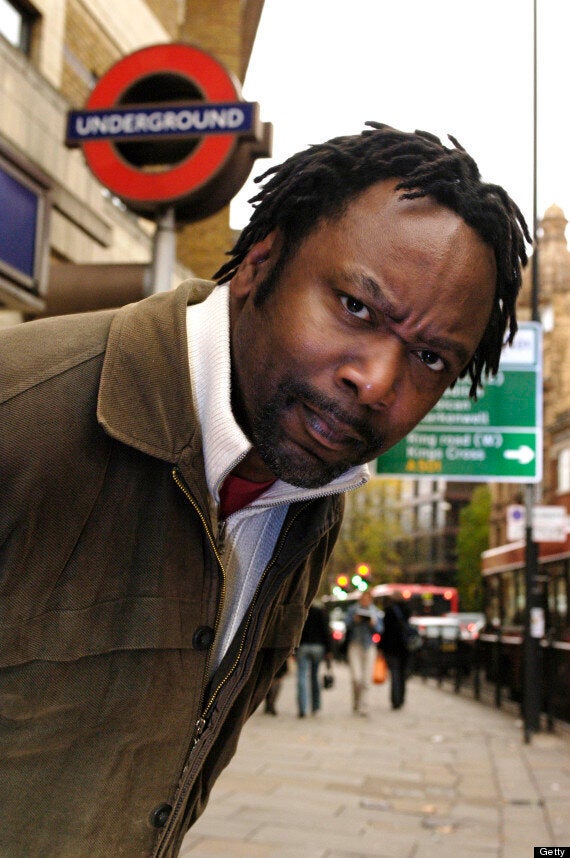 Hunter often appears on satirical show Have I Got News For You
But when asked whether it was a mistake to allow Hunter to perform PFA chief executive Taylor replied: "No, no, don't be silly. Are you serious?
"I think there were a few raised eyebrows over the comedian, but that is the sort of thing you can't control. It was unfortunate.
"He is a professional comedian.
"It's a difficult subject in football and with him not being fully aware of how emotive it has been in football, that was probably a difficulty for him."
Football Association chairman David Bernstein and anti-racism campaigner Paul Elliott, who had to step down from his role at the FA in February following reports that he sent a "derogatory" text, were in the room at the time of Hunter's speech.
Hunter is a popular comedian who has regularly appeared on stand-up shows and was guested again on BBC's current affairs satire Have I Got News For You last week.