Snooker legend Ronnie O'Sullivan's impressive comeback at the World Championship has come replete with facial expressions to rival arch-gurner Phil Jones.
Jones' blood-and-thunder approach to football has culminated in several superb snapshots, but the quiet concentration of snooker prompted O'Sullivan to grimace, pout and wince at the weekend.
At times, The Rocket screws back his nose, rather than the balls on the baize.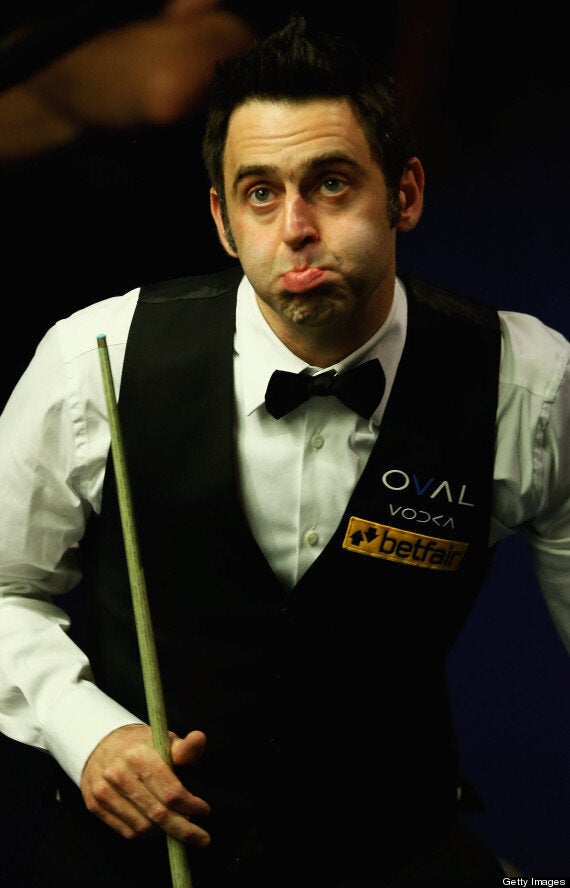 O'Sullivan gives Phil Jones a run for his money
O'Sullivan holds a 9-7 lead over Ali Carter in their last-16 match at the Crucible in what is a repeat of last year's final.
Thirty-seven-year-old O'Sullivan won his fourth title at the Crucible in 2012, having previously triumphed in 2001, 2004 and 2008.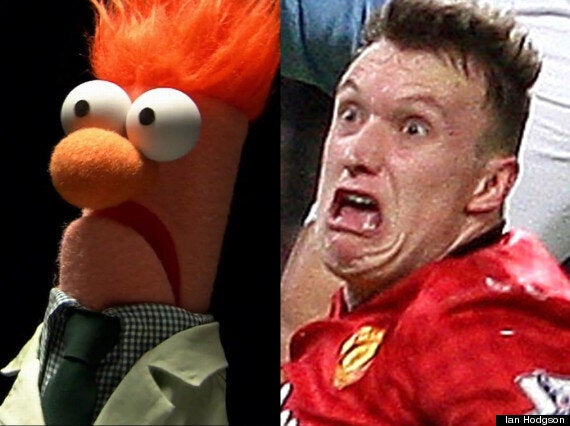 Phil Jones bears a striking resemblance to Beaker the Muppet
Popular in the Community