Bo Bruce has revealed she feels sorry for the winner of last year's The Voice competition, because she didn't get enough attention - "the press was all about Danny and me."
Bo, who came second to Leanne Mitchell is last year's final, tells HuffPostUK:
"There was a lot of press as far as Danny and me were concerned, so that took a lot of it away from her, when she was the one doing the thing that the show was about, which was music.
"They were too busy speculating about the state of me and Danny, which is a terrifying indication as to the state of the industry."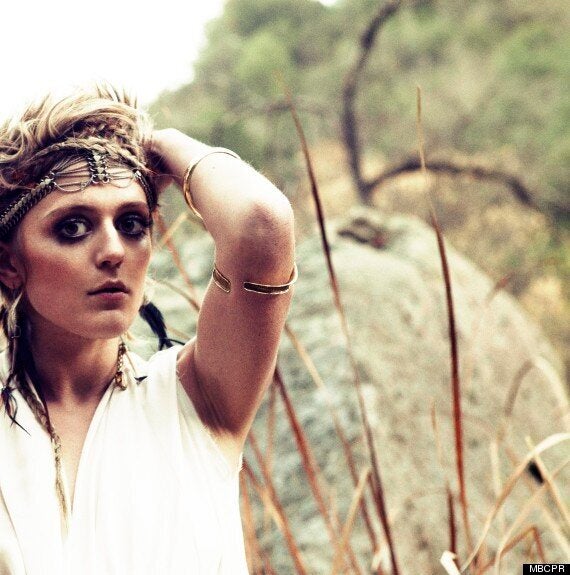 Bo Bruce's album is out now, co-written with a class roll-call, including chart-toppers Snow Patrol
Bo, whose album 'Before I Sleep' is out now, also reflects that Leanne Mitchell, whose first single flopped, wasn't in a position to enjoy a lot of industry support:
"I felt so sorry for her. It's such a difficult one. The BBC aren't allowed to promote anything. They dropped her single the day after 'The Voice', and much like with our tour, unlike 'The X Factor' who can promote it between shows, the BBC can't do any of that.
"So she didn't have the right promotion, not enough people knew it was happening. I know she's moved labels and is in a better place now for her sound."
"I was meant to go to a Coldplay concert with The Script, but because of everything that was going on, I went separately, and a bloke I met there put me in a box with the Snow Patrol guys and that's when the writing on the album began.
"That guy who got me my seat changed my life, I tell him all the time. And I wouldn't have been at that gig if I'd won The Voice, either, so timing is everything."
Bo Bruce's album 'Before I Sleep' is out now. Watch her video for single 'Save Me' below...