England internationals have joined the Football Association to kick off a nationwide search to find the living descendants of the founding fathers of football, and is calling upon the public to come forward with information on the eight men that established the world's most popular sport 150 years ago.
Hailing from across the country, surprisingly little is known about these trail-blazers who gathered together on 26 October 1863 in the Freemasons' Tavern, London to draft the 13 original laws of association football. Now in its 150th year, The Football Association is looking to trace the tree of football, with the help of cultural historian Jane Clayton from the International Football Institute, University of Central Lancashire.
From humble beginnings The FA now helps to support seven million people playing the game at grassroots level across the country, right the way through to the elite level of 24 England teams.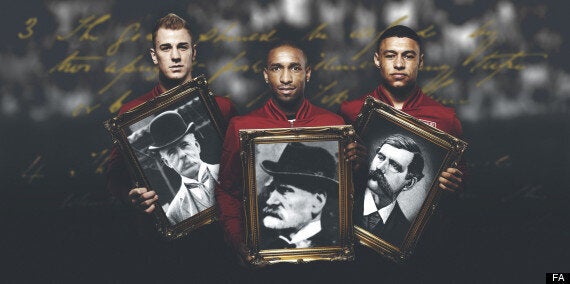 Joe Hart, Jermain Defoe and Alex Oxlade-Chamberlain lend a helping hand
The Founding Fathers of football are:
1. Ebenezer Cobb Morley (1831-1924)
2. Arthur Pember (1835-1886)
3. Charles William Alcock (1842-1907)
4. Francis Maule Campbell (1843-1920)
5. John Forster Alcock (1841-1910)
6. Herbert Thomas Steward (1839-1915)
7. George Twizell Wawn (1840-1914)
Living descendants that can be identified and located, will be sent an invitation to a special ceremony at Wembley in October where their ancestors will be honoured.
The original 1863 FA Minute Book penned by Ebenezer Cobb Morley, is currently on display at Wembley Stadium. It contains the first laws of football ratified during those early meetings 150 years ago. Such is its historical significance, the minute book has been labelled among the most important books of all time, with Melvyn Bragg including it alongside the Magna Carta, On The Origin of Species by Charles Darwin and The First Folio by Shakespeare as one of twelve books that changed the world.
Supporting the search and appealing for the public's help, current England players led by captain Steven Gerrard, have helped create a video calling on fans throughout the country to get involved.
England manager Roy Hodgson said: "We should all recognise not only the sporting contribution that these men have made but the impact that football has had in this country and around the world. Football is part of the fabric of our society and without the vision of these eight men 150 years ago, it may not have come to exist. It is only right that we honour the founding fathers of this nation's favourite game."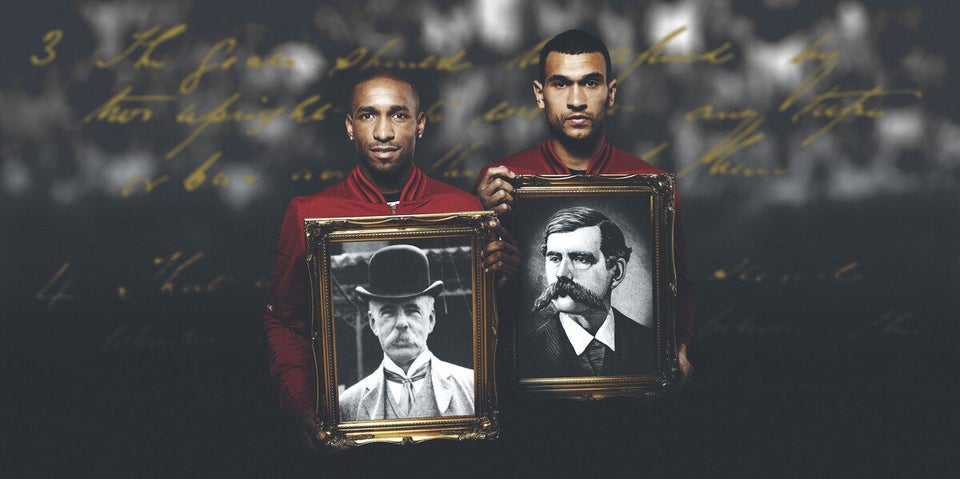 FA search for the founding fathers
Related