Manchester United face competition from Ligue 1 champions-elect Paris Saint-Germain to bring Cristiano Ronaldo back to Old Trafford, amid reports the French club have made a "substantial offer" for the Portuguese.
The Sun claim PSG have already contacted Real Madrid ahead of a possible summer move for the world's most expensive footballer, who seems destined not to extend his contract at the Bernabéu.
Ronaldo's six-year deal expires in 2015, and with Madrid struggling to renegotiate and Ronaldo openly disenchanted with the club, PSG have emerged as potential suitors while United manager Sir Alex Ferguson has apparently discussed an audacious bid to re-sign one of his most formidable players.
Nike, who count Ronaldo as their biggest asset in football, are aiming to renew their 11-year partnership with United - due to end next year - and tentative discussions have already taken place with a view to assembling an acceptable offer for the Reds' former number seven.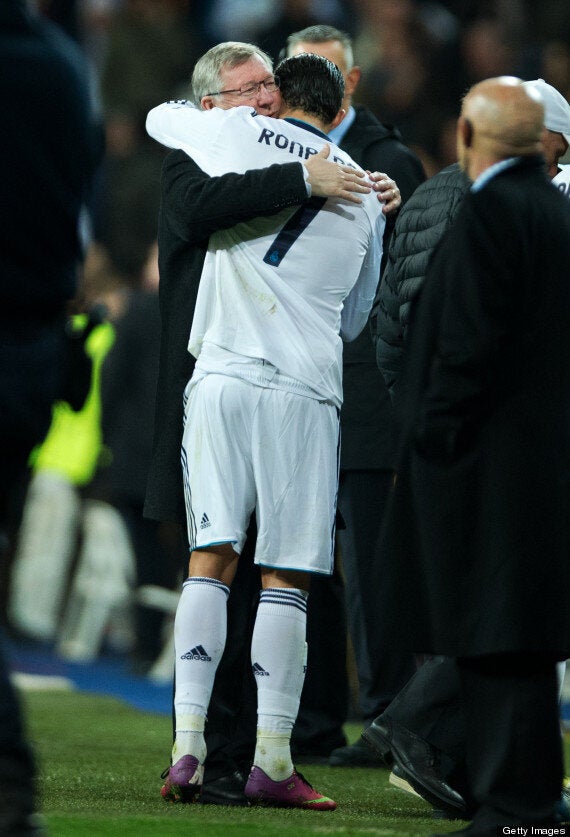 Ronaldo is the first and only player Ferguson didn't want to leave United who did
United, whose commercial activity under the Glazers has risen astronomically, are likely to be dependent on sponsors' money (Chevrolet replace Aon as shirt sponsors in 2014) rather than dipping into their own resources, due to the debt the American owners have laden the club with.
PSG, bankrolled by the Qatari royal family, are eager to improve their standing on the continent following a respectable Champions League campaign. They drew twice with Barcelona in the quarter-finals, only to be undone by the away goals rule.
Zlatan Ibrahimović, PSG's present talisman, has hinted he may up sticks after one season in the French capital, admitting he would be receptive about a return to former club Juventus. Ibrahimović's potential departure would free up funds for the Qataris - who must be mindful of financial fair play - to recruit an upgrade in Ronaldo. Ibrahimović may depart Paris after just a season
Although United have invariably been prudent in the post-Ronaldo era, much to supporters' chagrin, the signing of Robin van Persie marked a watershed moment. Previously, the club's policy was to sign players under 27 with the possibility of a greater re-sale value, however so chastening was the experience of losing the 2011-12 Barclays Premier League on goal difference Ferguson earmarked Van Persie as the difference and the Dutchman's goals have earned United 21 points.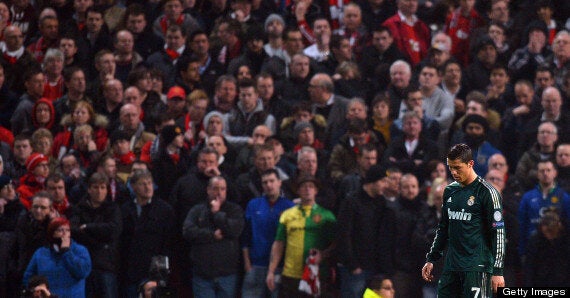 A subdued Ronaldo reacts after scoring the eventual winner against United in March
Ferguson and United supporters' reverence for Ronaldo has arguably increased since his departure, and the respect was mutual when the 2008 Ballon d'Or winner refused to celebrate either of his goals when Madrid eliminated United from the Champions League last 16.
Ronaldo admitted he felt "shy" being back at Old Trafford in March, and United's tannoy announcer deliberately hollered his name last of the 22 starters to a rapturous reception. Ronaldo was a largely peripheral figure until his winning goal.