The "volatile" rental market is putting children's education and general wellbeing at risk, a housing charity has warned.
Shelter called for more long-term assurances to be built into rental contracts in order to give the children growing up in the sector greater stability, as it released its findings from more than 4,000 private renters in England.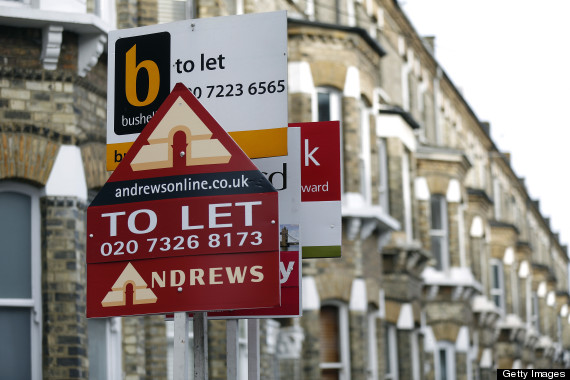 Shelter claims the UK rental market is 'simply not fit for purpose'
Around one in five families rents privately, yet tenancy contracts tend to last for just six or 12 months, meaning children's lives are being disrupted by constant moves, the charity said in a report.
One in 10 renting families have had to change their child's school in the past five years because they have moved from one rented home to another, according to the report.
Of the families who have moved in the last five years, 13% said this was "stressful or upsetting" for their children. A similar proportion of families said they had been forced to "sofa surf" with family or friends while between homes.
Despite recent government efforts to make it easier for people to get on the property ladder, four out of 10 (43%) of renting families said that they expect to be living in the rental sector for the next 10 years.
Shelter wants to see a new "stable rental contract" introduced, which would give renters five-year tenancies and assure them that they would not face rent rises above inflation. Longer-term contracts would also give landlords a more predictable income, it argued.
The charity's chief executive Campbell Robb said: "These stark findings prove that today's volatile rental market is simply not fit for purpose.
"For the vast majority of renting parents, renting isn't a lifestyle choice, yet for many it's putting their children's education, happiness and wellbeing in jeopardy. Unpredictable rents and short-term tenancies are not only failing to meet the needs of families, they're doing real damage to children's lives."
"No child should have to deal with constant upheaval, a disrupted education and an atmosphere where parents are constantly worried about paying the rent or having to find somewhere new to live."
Rents have soared due to strong demand in the sector from tenants who are unable to raise the 20% deposit typically demanded by mortgage lenders or meet their borrowing criteria.
There have been signs of the situation easing in recent months, following the launch of the government's Funding for Lending scheme last August, which has prompted an increase in mortgage availability and lenders to slash their rates.
However, the latest monthly study into the rental sector by lettings network LSL Property Services, which owns chains Your Move and Reeds Rains, showed that private rents are back on an upward march.
Average monthly rents increased for the first time in five months in March to reach around £735, while in London they soared to a new high of £1,106 a month, LSL recently found.
Shelter quoted Sharon and Darren Woor from Camborne in Cornwall, who have two children aged four and eight and said they have moved four times in the last four years.
Mrs Woor said: "I'm dreading having to move again... This is no way to bring up children."
Shelter's study was supported by British Gas, which is working with the charity to try to improve conditions for people living in the private rented sector.
A Department for Communities and Local Government spokesman said: "There is no legal barrier to long-term tenancies.
"However, restrictive laws making this compulsory would mean fewer homes to rent, less choice and higher rents.
"With 75% of tenants moving out of choice, and only 9% of tenancies ended by the landlord, we are determined to do all we can to help tenants and landlords get a fair deal in a way that doesn't jeopardise that flexibility or strangle the industry in red tape.
"That's why we're investing £1 billion in our popular Build to Rent scheme, which will encourage more investors into the sector and increase choice for those looking to rent.
"And for those looking to buy we've introduced the Help to Buy and NewBuy schemes, which enable aspiring homeowners to buy newly-built properties with a fraction of the deposit they would normally require."