Solar power might have just got a lot more convenient - and design friendly.
A concept has been unveiled for a solar-powered battery that can be stuck to a window, charged and then used as a standard plug.
The window plug is designed to be as intuitive as possible, and can be used in an apartment, on a ship or inside a car - or anywhere with access to sunlight. Once charged it can be taken off the window and carried anywhere while in use - including on the move.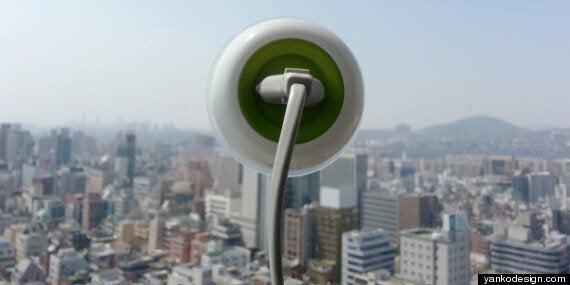 Designed by Kyuho Song & Boa Oh, and published at Yanko Design, the plug is potentially an elegant solution to the problem of solar chargers that are either unfriendly or inelegant to use.
The design would place a 1000mAh battery inside the device, enough to charge a mobile phone.
Unfortunately, it wouldn't be able to power a device requiring a high voltage like a kettle or vacuum cleaner, but could provide a nice solution for mobile gadgets or less power-intensive appliances.
Take a look at more pictures of the idea, below.