Katy Perry is probably used to being the centre of attention wherever she goes, but on Wednesday night the 'Firework' singer was well and truly upstaged - and completely unaware of that fact.
Ms Perry was attending the Delete Blood Gala honouring Vera Wang and Leighton Meester in New York, and as she was posing for photographers inside the event, she was photobombed by a random guest sitting on the table behind her.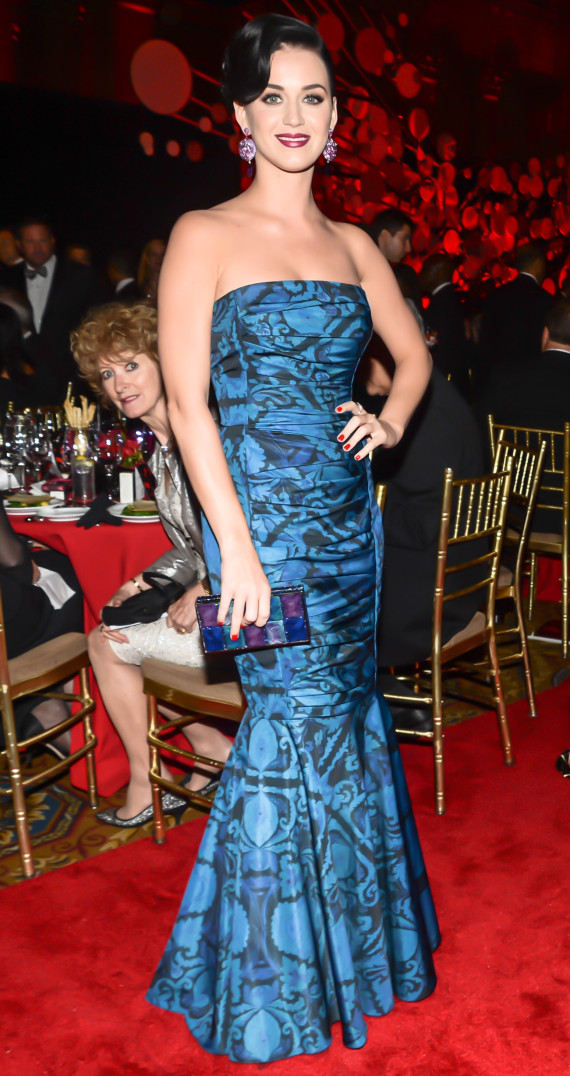 Peek-a-boo
We think you'll agree, it's great to see a celebrity getting photobombed by random person for a change... rather than by serial photobomber Kevin Spacey.