A former hostage has spoken of the moment he walked into a Women's Institute meeting to give a talk on international piracy and found the group dressed as pirates.
Colin Darch said he was amused that members of Parkham WI in North Devon had donned fancy dress for the occasion.
Mr Darch, a retired sailor from North Devon, has written a book about his experience of being kidnapped by pirates in 2008 and often gives talks on the subject.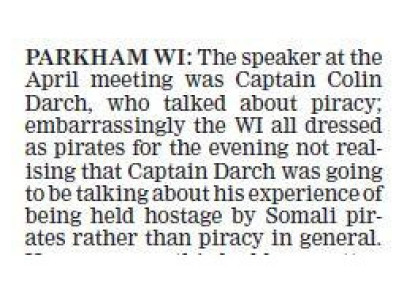 The 75-year-old said his hosts had been "embarrassed" by the mix-up, first revealed in the North Devon Journal, and described the event as something like "The Pirates Of Penzance".
"Since I was released five years ago, I have spoken at a lot of conferences and serious events about the dangers of piracy and how to survive," he said.
"More recently, since writing the book, I have been taking to rotary groups, Probus clubs and the occasional WI.
"When I arrived there were ladies with blue rinses wearing pirate hats and waving swords around.
"They had been led to believe it was a talk about piracy through the ages and not something right smack up to date.
"I think they were worried I might be a bit upset that they were trivialising it but I thought it was funny.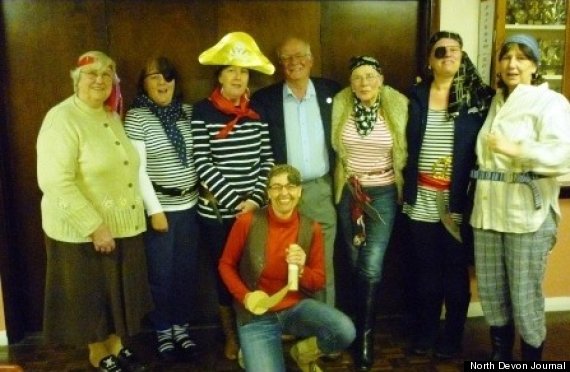 He agreed to pose for a picture
"I just laughed and said it was like something from The Pirates Of Penzance.
"They were more embarrassed than me and they asked me to judge the best pirate costume.
"They even bought a few of my books."