Helen Flanagan has claimed that child sex offender Stuart Hall deserves "respect" in her latest blunder.
The former 'Coronation Street' star said that the former 'It's A Knockout' host - who admitted to indecently assaulting 13 girls during the 60s, 70s and 80s - should be spared from the media glare, after admitting his crimes last week.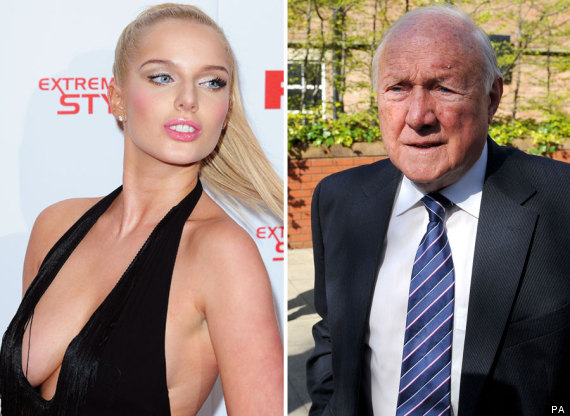 According to The Sun, she said: "I just think, that's an 83-year-old man, you could give him a heart attack. Have some respect."
A spokesperson for the star defended her comments to the paper, saying that she had not fully understood the extent of his crimes.
"I don't think she understood he had been convicted. So she felt he should not be splashed all over the papers," they said.
It is the latest in a long line of gaffes for Helen, who was voted the UK's sexiest woman by FHM readers last week.
Last year she was forced to publicly apologise after posting a picture of herself on Twitter with a gun against her head, just days after the Sandy Hook school massacre, in which 28 children died.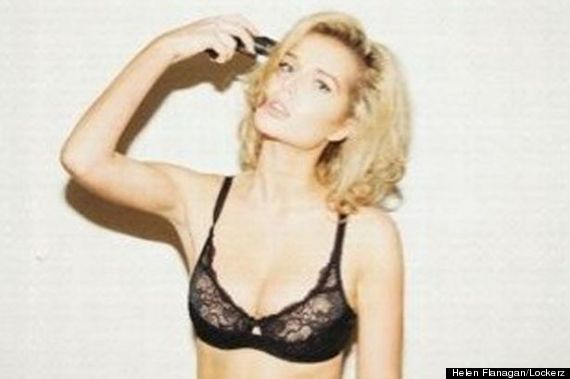 Then she was accused of promoting anorexia, after she liked a picture on Instagram from a pro-anorexia photostream.
Meanwhile, the star has revealed plans to start a family with her footballer boyfriend Scott Sinclair by Christmas.
She told The Mirror: "I've always been really broody. We're thinking Christmas time - we've talked about it and everything."
The couple were at the centre of split rumours last month, which have since been denied by Helen.
LIKE US ON FACEBOOK | FOLLOW US ON TWITTER