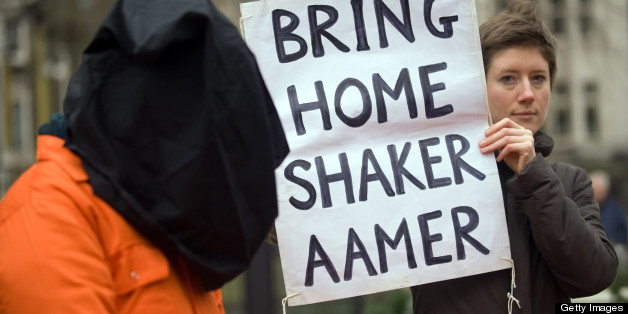 Getty Images
Foreign secretary William Hague is considering making a dramatic public plea for the return of the last former British resident held inside Guantánamo Bay, as fresh reports indicate that the treatment of prisoners within the camp continues to deteriorate.
In the wake of President Barack Obama's renewed promise on Tuesday to close the prison, the foreign secretary has told MPs that he will escalate efforts to bring Shaker Aamer home to his family in south London.
Hague has yet to make a statement since Obama's pledge, but Tory MP Jane Ellison revealed that, during a meeting with MPs campaigning for Aamer's release, he had raised the option of upping the ante through a public plea.