The father who was killed in a speedboat accident which also left his eight-year-old daughter dead was named by police today.
Nicholas Milligan, 51, a senior executive with BSkyB, was declared dead at the scene in Padstow, Cornwall, yesterday afternoon.
His 39-year-old wife, a four-year-old boy and two girls aged 10 and 12 were airlifted to Derriford Hospital in Plymouth with a range of injuries, some of which Superintendent Jim Colwell of Devon and Cornwall Police described as "life threatening" as well as "life changing".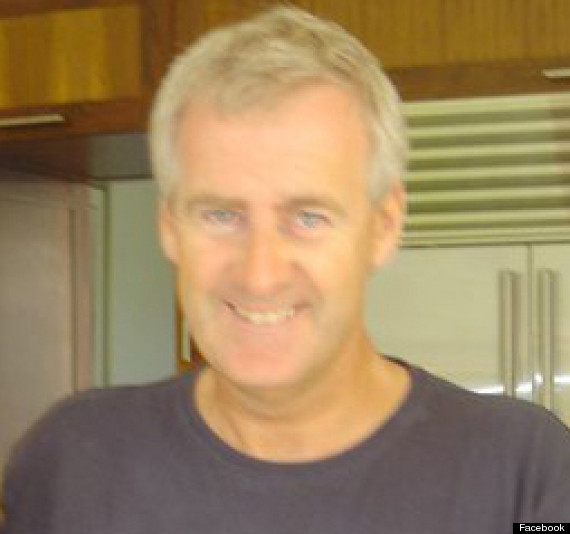 Nick Milligan
The family, from Wandsworth, south west London, were on holiday in the coastal town when they were thrown from the boat which went "out of control" and struck them.
Waterskiing instructor Charlie Toogood has been hailed a hero after he reportedly leapt into the speedboat to turn off its engine and stop it from causing further harm,
A second man, Will Jones, was also named as someone who came to their rescue.
Writing on Facebook, Harry Onslow said: "Thoughts are with those involved. horrible. well done Will Jones and Charlie Toogood. heroes.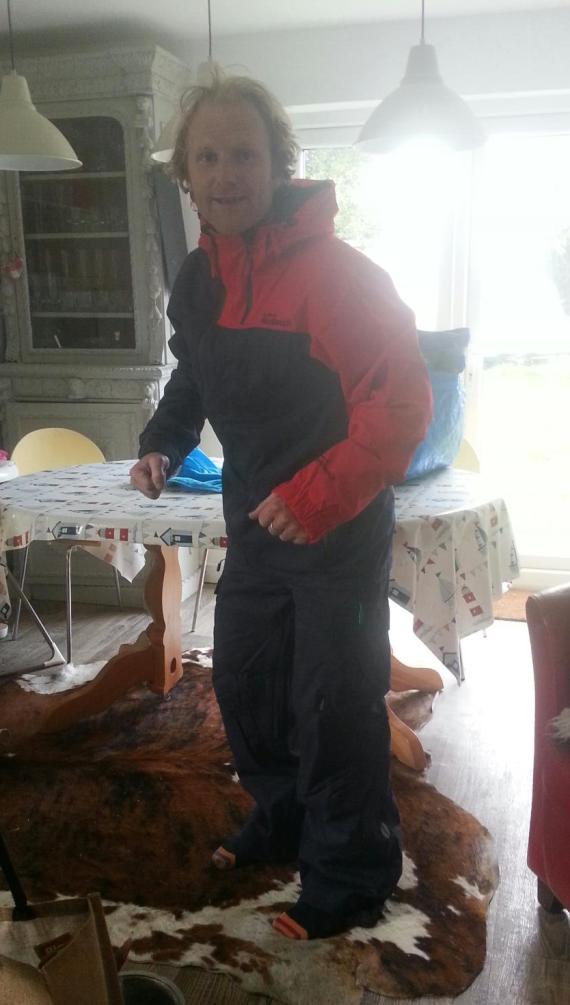 Charlie Toogood
Maria Chase also wrote on the website: "We were down in Padstow today and saw the tragedy and saw a hero who saved more lives by jumping on to an out-of-control speedboat from another boat."
In footage recorded by a witness and shown on the BBC, the speedboat is seen going around in circles before someone intervenes.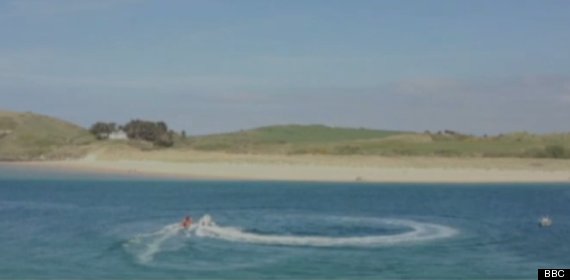 The speedboat out of control in the harbour
Mr Colwell said today: "Our thoughts are with the family and friends who are affected by this tragic incident.
"I'd like to thank the members of the public who assisted with the rescue of the individuals in the water yesterday and all of the emergency services for safely and swiftly moving the casualties to Derriford. Everyone's assistance undoubtedly saved lives."
Mr Milligan's brother, Max Milligan, is due to address a press conference in Bodmin at 2pm today.
A joint investigation is being carried out into the tragedy by police and the coastguard.
The family were in Cornwall for the Bank Holiday weekend when the accident happened in the Camel Estuary near Padstow shortly before 4pm.
The popular harbour area was bristling with people enjoying the sunshine who watched the accident unfold just half a mile offshore.
Charlotte Jacobs took to Twitter to write to the RNLI, saying: "We witnessed incredible bravery in Padstow today during the tragic accident that unfolded. The men involved deserve medals."
Locals have expressed their shock at the tragic events.
Chef Paul Ainsworth wrote on Twitter: "Very sad day in Padstow, our hearts go out to all family and friends involved. Life can be so cruel."
Celebrity chef Rick Stein, who has four restaurants in Padstow, tweeted: "Our thoughts are with injured and bereaved involved in the tragic accident in Padstow this afternoon."
999 operators received their first call from a mobile phone at 3.48pm and were inundated with more calls seconds later.
A major search and rescue operation was launched involving RNLI lifeboats from Rock and Padstow, helicopters from RNAS Culdrose and RNB Chivenor and coastguard rescue teams from Newquay, St Merryn and Polzeath.
The boat, which was owned by the family, has been taken away for examination.
Matt Pavitt, of the North Cornwall Coastguard, told BBC Breakfast: "Thanks to some incredible seamanship and bravery from some locals, they managed to get the boat under control and stop it from causing any further damage or harm.
"From there we were able to locate, recover the various people with injuries working with our colleagues from the ambulance service, Navy and RAF helicopters, two lifeboats and three coastguard teams.
"In a major joint operation, four of those people were flown to Derriford Hospital in Plymouth with significant injuries.
"It is, as you can imagine, a very large boat. This boat is 8m-long with a very, very powerful engine on the back. It is going round and round in circles and one of the local boatmen, we understand, was able to get alongside it and somebody actually jumped from one boat to the other to bring the boat under control. So, incredible bravery which undoubtedly saved lives."
The cause of the accident is not known yet, Mr Pavitt said.
"Reports are that the boat was seen to veer over to one side, causing all six people to end up in the water and then the boat is known to have circled a number of times hitting some of the people in the water. That is as much as we know at the moment."
He appealed for anyone with photographs or video clips of the accident who has not already come forward to contact police to help build a picture of what happened.
Mr Milligan owned a beach house in Trebetherick, across the estuary from Padstow, according to an interview he did with advertising magazine Campaign in 2011.
The article named his wife as Victoria and his children as Amber, Olivia, Emily and Kit. His interests included "anything outdoors".