'Borgen' star Pilou Asbaek will no doubt disappoint the many fans of Nordic Noir, as he reveals that his character Kasper isn't central to the goings-on in the third and final series of the hit Danish political drama, back on UK screens at the end of the year.
Viewers have been transfixed by the ghosts of troubled spin doctor Kasper's childhood coming back to haunt him, as he attempts to build a relationship with journalist Katrine.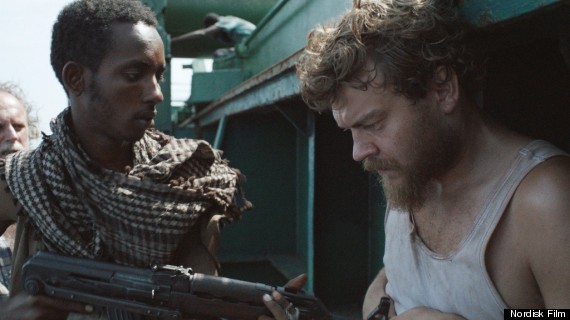 Pilou Asbaek is the troubled cook Mikkel Hartmann in 'A Hijacking'
Asbaek, a lot more laid back than his on-screen counterpart, but with no diminishing of expression in the eyebrow region, explains he will appear during Series 3, but he won't be up front and centre.
"Kasper's story had come to an end. He had dealt, for the most part, with what what had happened to him. I had to take a punch here" - he points to his stomach - "and realise it was for the good of the story."
The good news is that this has freed up the extrovert Danish actor to work on a series of big screen projects making their way from his incredibly productive native region across the Baltic Sea.
The first is the drama 'A Hijacking', which sees Asbaek play a cook on a Danish trawler, taken over by Somali pirates, somewhere on the Indian Ocean. 'Borgen' fans will recognise another face, that of Soren Malling, as the CEO of the shipping company who takes on negotiations with the pirates himself, but it is Asbaek's performance as a man separated from his family and under threat who is at the heart of the film.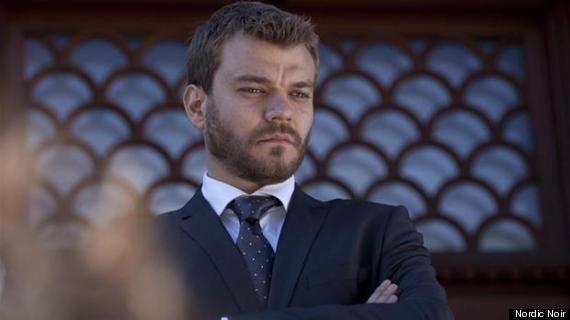 More coiffed but no less troubled - Asbaek as spin doctor Kasper in 'Borgen'
Despite the quality of his performance, Asbaek, who has become a first-time father since the film was made, questions if he could have done better. "Now I am a father myself, I feel like I know so much more about what his feelings were. It would be very different, but..." he shrugs, "you can only go with what you have."
The script is by Tobias Lindholm ('The Hunt', 'Borgen'), and its quality gives weight to Asbaek's avowed determination that he will not be deserting his Danish homeland for the lights of LA any time soon.
"I went there, and I wasn't sure what I was looking for, and I suddenly realised it was in my back garden," he tells me emphatically, with another rumble of the distinctive brows. "I am lucky enough to work right now with the best writer I can think of - why would I go anywhere else?"
'A Hijacking' is in UK cinemas from Friday 10 May. Watch our exclusive clip above, and the trailer below...