Madonna and Sarah Jessica Parker proved they're not quite ready for nana cardis and comfy shoes as they arrived at the Met Ball in New York on Monday night.
The pair jointly won the award for most bizarrely dressed at the event, turning heads in their punk-inspired get-ups, which, for Madge, meant forgoing her trousers.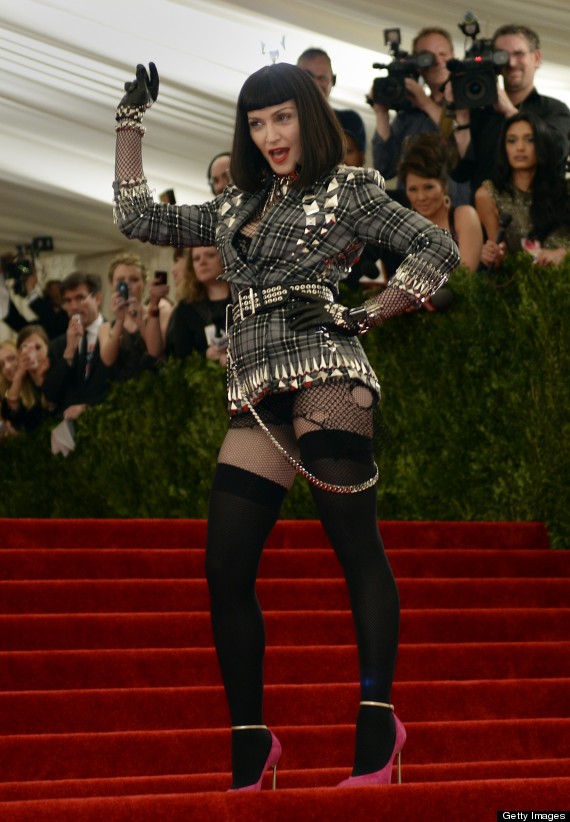 The 54-year-old singer walked the red carpet sans trews, opting for ripped stockings to go with her studded blazer and severe black wig.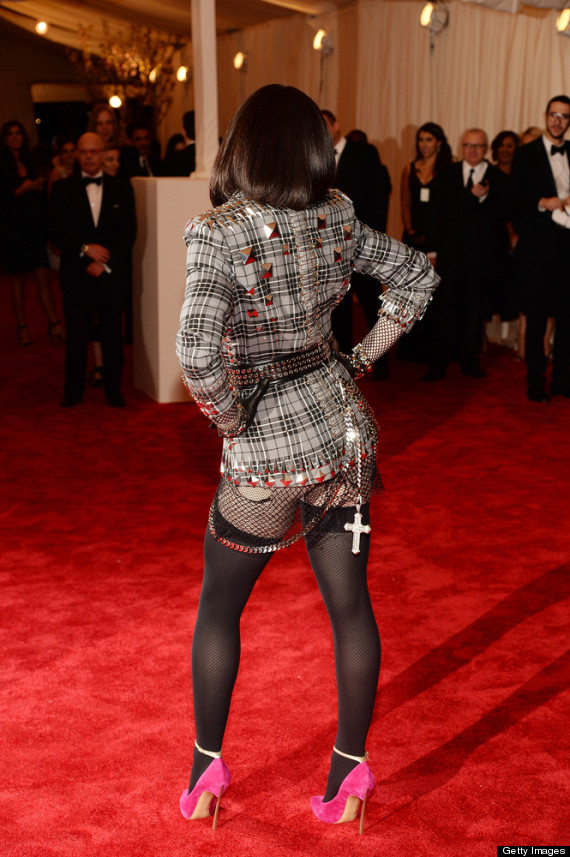 She finished off her androgynous look with leather gloves, statement chunky jewellery, hot pink heels and ghostly white make-up at the event to celebrate the Metropolitan Museum of Art's annual fashion exhibition.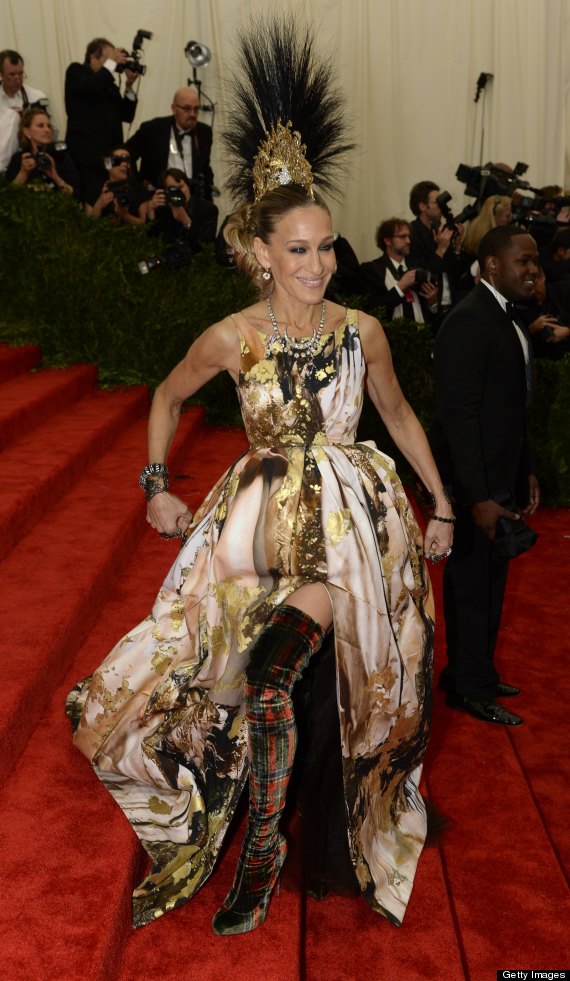 Meanwhile, 48-year-old SJP was showing off her muscly, Madge-style arms in a bold Giles Deacon print dress, topped off with a Philip Treacy headpiece.
What would Carrie Bradshaw say?
LIKE US ON FACEBOOK | FOLLOW US ON TWITTER