"Like The Only Way Is Apprentice" is how fired contestant Jaz Ampaw-Farr described her first impressions when she came face to face with the rest of the girls team for this year's series of 'The Apprentice'.
"I had 11/2 inch heels on from Marks and Spencer's, and I thought I'd gone all out," she reports. "But when I got in there, it was like 'The Only Way is Apprentice'."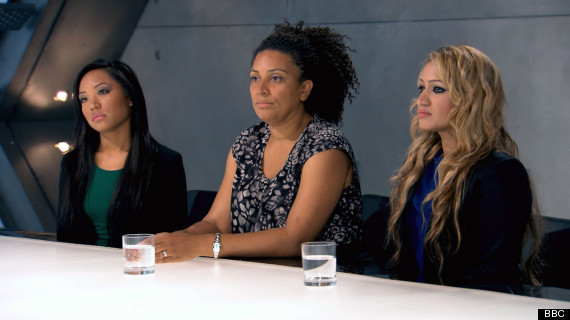 Jaz, surrounded by some of her more groomed rivals, before she got the axe
Lord Sugar has denied glamming up the female contingent this year, but mother-of-three Jaz definitely has some other ideas.
"I haven't used the word Louboutins in about 20 years, and I used it four times in a week," she says. "I never wear makeup normally, and I was just praying that my bum wouldn't be the biggest. But when I'm the most normal-looking person in the room, you know you've got some weirdos.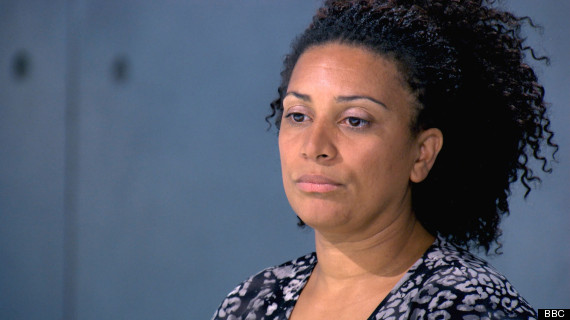 "I went in convinced I was going to win, but we all do," says Jaz
"It was a new experience for me. I learned a lot," she says happily. "Spanx... the works... I kept hearing about these dolly birds, and I was hoping I'd be included, but apparently not."
Despite becoming the first person to be fired from this year's 'Apprentice' series, Jaz is adamant that she couldn't have done anything different, including putting herself up as team leader for the very first task.
"I just wanted to be myself, the person my family would recognise, and that was that person. I followed my instinct. That works for me 99% of the time, it only failed me the 1% of the time that everybody was watching. What can you do?"
Was there a single thing that went wrong as she marched her troops around London, trying to sell the contents of a massive shipping crate? She assures me not. "We thought we were going to win. At one point, I opened the boys' crate by mistake, saw a bunch of ukuleles still in there, loads unsold, and thought we were on our way to victory.
"I have to say, though... to lose by just £58 is gutting."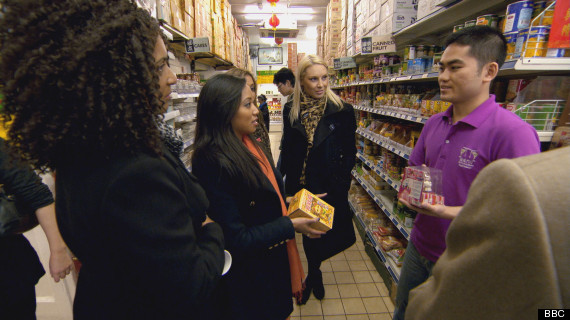 The cats didn't prove a lucky charm for Jaz and her team, left floundering at 9am in Chinatown
Despite being his first sacking, Jaz is full of praise for Lord Sugar, and the respect he commands in the boardroom:
"He's exactly what you see on the TV. He's not a monster, if somebody gets upset, he makes sure they get a glass of water.
"I used to think that when everybody said 'Thankyou, Lord Sugar' in unison, it was all rehearsed. But it's not. It's like he's this granddad and headmaster all rolled into one, he commands this reverence."
Her winner's tip? "I would love the final to have Francesca and Neil in it. She has a great business plan, and he comes across as an arrogant idiot, but in reality, he helps little old ladies across the road, so I hope it's them.
"I was convinced I was going to win, but we all do."
And for Jaz, failure to launch on the show just means she's had to adapt her own business plan which focuses on improving literacy skills in young children and developing alternative digital resources. She sounds irrepressible and tireless, one for Lord Sugar to keep his eye on, as the show will be the poorer without her, and very much quieter.
So who has what it takes? Let's meet this year's candidates...
MORE 'APPRENTICE':