Ohio kidnap suspect Ariel Castro has made his first appearance in court since his arrest.
Castro is charged with charged with four counts of kidnapping and three counts of rape after Amanda Berry, Gina DeJesus, Michelle Knight and a six-year-old girl were rescued on Monday.
Cleveland Municipal Court set bail for $2m (£1.3m) on each criminal count Castro faces. The 52-year-old's brothers Onil and Pedro appeared ahead of him on unrelated outstanding misdemeanour warrants.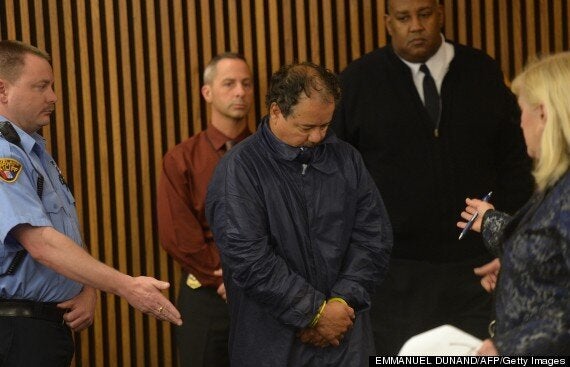 Ariel Castro made his first appearance in an Ohio courtroom on Thursday
Looking scruffy, Castro hung his head and refused to look up during the hearing as he was arraigned. He did not enter a plea.
Berry, DeJesus and Knight vanished over a decade ago in separate circumstances. The six-year-old girl is Berry's daughter Jocelyn, believed to have been fathered by Castro during her imprisonment.

3 Missing Cleveland Women Found
Related