'Never judge a book by its cover', but when it comes to vintage first editions of classic novels, that wise old truth goes out the window.
More astoundingly, the book itself is worth a comparatively piffling £5,000-£7,000. Add the exotic bright blue paper cover to the hardback book and the first edition leaps in value to around £120,000, making it one of the most valuable pieces of paper in modern literature.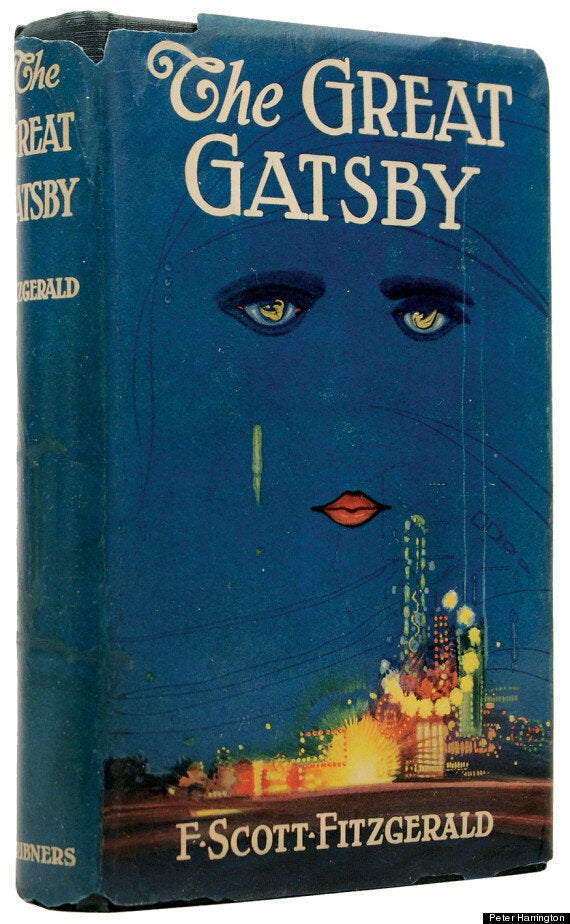 The first edition dust jacket of The Great Gatsby, worth an estimated £100,000
Set during the razzle dazzle of the 1920s, an extravagant time of flappers and bootleggers, Fitzgerald's The Great Gatsby explores love, recklessness and excess during the Jazz Age.
The dust jacket is designed by Francis Cugat (1893-1981), featuring an iconic interpretation of America's roaring Twenties.
Rare book experts have argued that the jacket cover actually had an effect on Fitzgerald's evolution of The Great Gatsby, with the author responding to sketches and artwork shown to him before the book was complete.
Fitzgerald wrote to his publisher in August 1924 from France: "For Christ's sake don't give anyone that jacket you're saving for me. I've written it into the book."
Typos can still creep into the biggest titles in literary history; the jacket included a misprint on the back panel that required hand-correction - a lowercase "j" in "jay Gatsby" appeared on the back cover.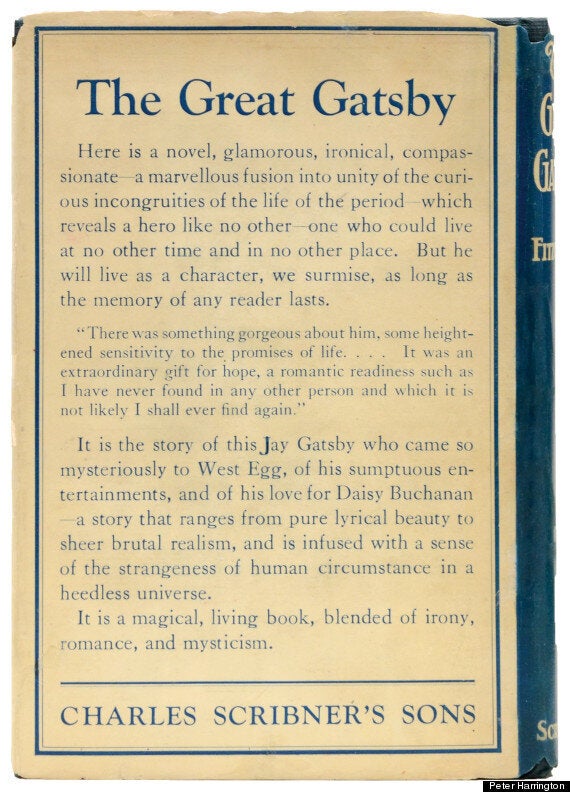 The back cover of a first edition of The Great Gatsby, showing a mistake on the 14th line
The value of the book could buy you a property in many parts of the UK, although perhaps not a home to the luxurious taste of Fitzgerald's playboy character Jay Gatsby. Gatsby's excessive decadence would require the sale of half a dozen first edition books.
Watch the trailer of The Great Gatsby:
Flick through stills from Baz Luhrmann's The Great Gatsby: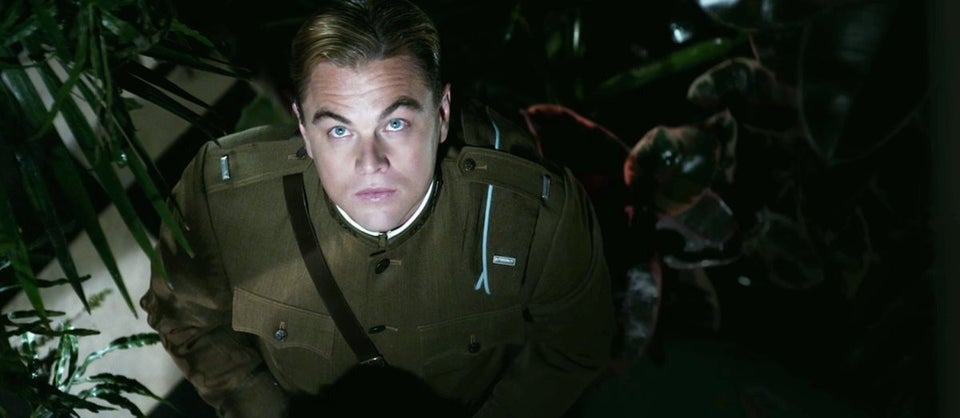 'The Great Gatsby' Stills
Related