The woman, named by Authint Mail as 25-year-old Shalu Pawar, gave birth on Monday at her home in Panvel, India's Raigad District, reportedly without any medical assistance.
The girls are joined just below the stomach and each have a set of arms and legs. Shalu Pawar lies on the floor of her home next to her twin daughters
The Daily Bhaskar reports the children's father had been convinced to sacrifice them shortly after birth by "a black magic practitioner".
It adds the girls were saved by the intervention of a a neighbour and that the father is now in police custody.
DNA India quotes a senior doctor at Wadia hospital, where the girls are being treated as saying: "One of the babies, who has difficulty breathing, is critical. We might not be able to save both girls.
"It's a critical case and investigation reports will have to be studied before taking a call on surgery."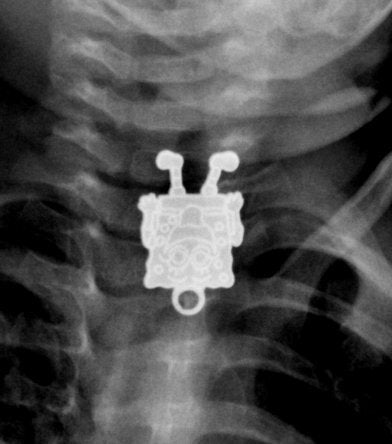 Wild X-Rays And Medical Photos