A thief who took a woman out on a first date so a friend could burgle her house has been jailed.
Hamza Islam - formerly known as Leon Powles - repeatedly texted and called the woman asking her out, said West Midlands Police.
When she relented and agreed to a date, Islam, 29, arrived to pick her up and asked to use the bathroom.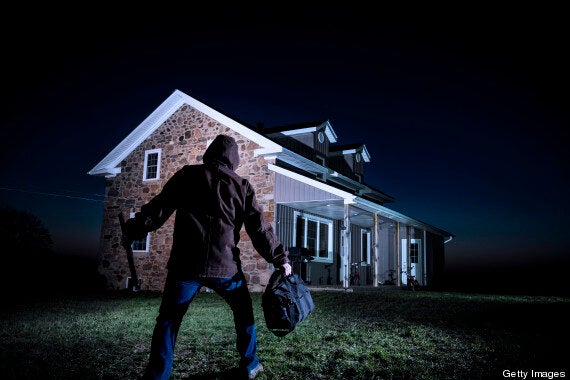 Hamza Islam deliberately left his date's window open so his friend could burgle the house (file photo)
He deliberately left the window open, then sent a message to his accomplice telling him the house was empty, said police.
When Islam's 22-year-old date returned home she found her plasma-screen TV and laptop had been taken.
A picture and description of Islam, of Ferndown Close, Sheldon, Birmingham, was circulated and he was recognised by a police officer on routine patrol in August last year, four months after the burglary.
During a chase, Islam threatened the officer with a pair of scissors but was eventually arrested.
Following a trial this week at Birmingham Crown Court, he was found guilty of burglary and has now been sentenced to 27 months in jail, with a further six months added on for his conviction for threatening the police officer.
Detective Constable Mark Delaney, of West Midlands Police, said: "He manipulated and misled the victim for several weeks - we believe throughout that period he was looking to lure her from her home and facilitate a burglary.
"Islam has a history of offences against women but this was a particularly cruel and calculated crime.
"He may not have actually carried out the burglary himself but he played an instrumental role and has rightly been handed a stiff prison sentence."
Islam's accomplice was jailed for 17 months in February for his part in the burglary.
Popular in the Community