Rescue workers say they have found a female survivor buried in the wreckage of a Bangladeshi factory building, which collapsed 17 days ago.
The Associated Press says workers have been ordered to stop clearing the site after a woman waved her hand at them from the debris.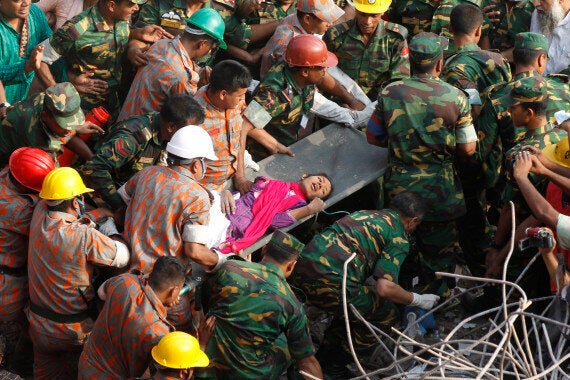 The survivor, named as Reshma, is carried to safety after being discovered in the rubble on Friday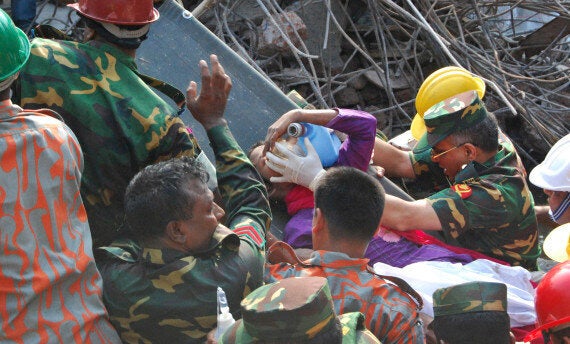 Reshma is said to have been trapped in the basement of the eight-storey building and does not appear to have any significant injuries.
ITV News says she was "rescued with a smile on her face" and has been taken to hospital.
Ahmed Ali, the head of Bangladesh's fire service, told the AFP news agency: "She has been located in a gap between a beam and a column. Rescue workers at the scene in Dhaka, Bangladesh, on Friday
"She may have reserves of water or have drunk some of the water we've pumped into the building."
The find comes as the official death toll for the disaster overtook 1,000, making it the country's worst-ever industrial accident. On Friday morning the body count was officially at 1,021, but it is thought that number will climb as more bodies are found.
Workers had repeatedly complained that the building was cracking open, but had been ignored by management.
The building's owner, Sol Rana, is under arrest.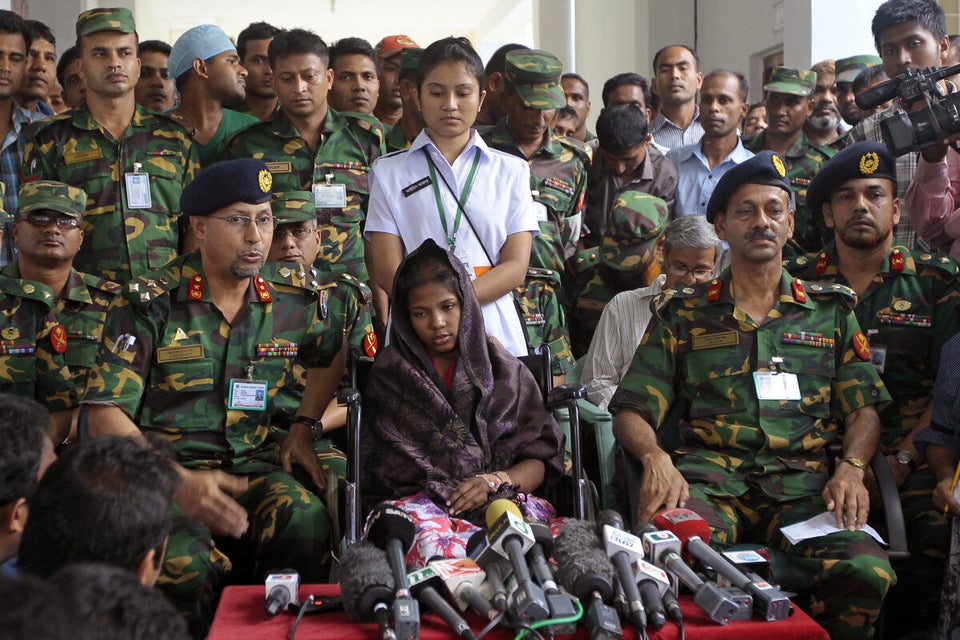 Woman found alive in Bangladesh rubble 17 days after collapse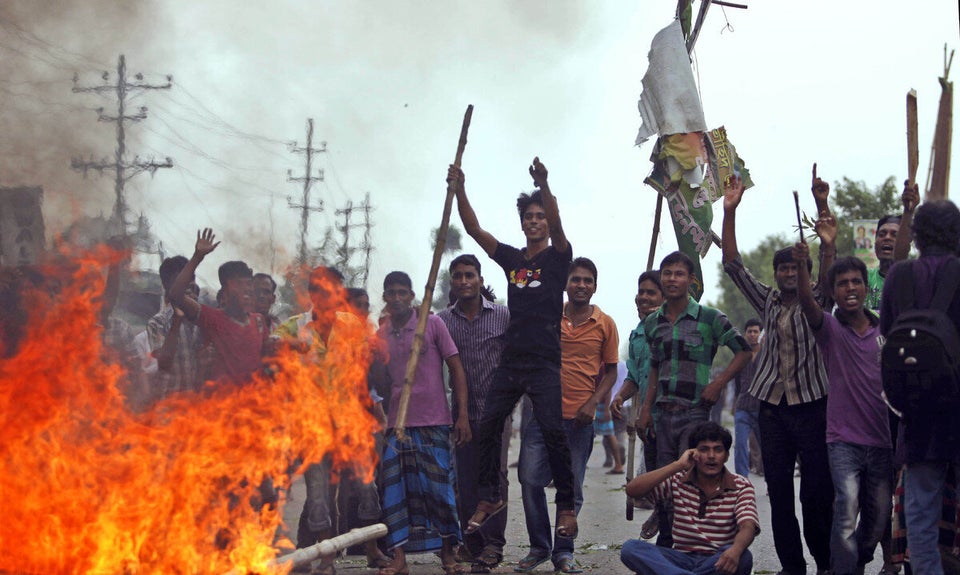 Bangladesh Factory Collapse (UPDATED)